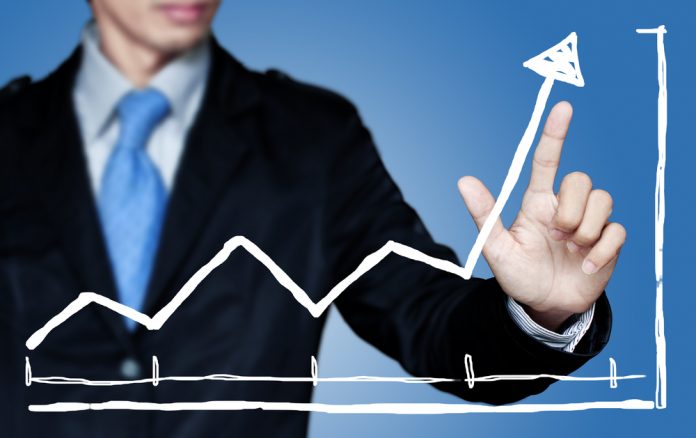 As this Thursday almost comes to a close, there are still pretty high expectations for Bitcoin. More specifically, it seems as if the Bitcoin price is on the verge of testing $5,300 but it has not successfully done so. The current momentum indicates another potential uptrend is looming on the horizon, although its chance of success remains to be determined.
Where Art Thou Heading, Bitcoin Price?
It has been a pretty interesting week for Bitcoin enthusiasts and speculators. The lack of any bearish momentum tends to make a lot of people excited, even though the actual gains over the past few days are pretty small in general. Even today, there is a very small bump in the right direction, but insufficient to break the $5,300 resistance.
To put this in perspective, there is a 0.82% gain to bring the current Bitcoin price to $5,290. It is a very solid price level, for all intents and purposes, yet it also falls short for those who want to see a massive bull trend. The $13bn worth of trading volume should, in theory, be sufficient to keep the uptrend going and even test the $5,300 level before the day is over.
Social media is often considered to be a rumor mill when it comes to cryptocurrency markets, among other things. Pomp claims Wall Street is talking about Bitcoin again, because he has "sources" regarding such matters. Most people will know Wall Street never stopped talking about Bitcoin, yet its influence on the price remains rather unclear at this time.
Wall Street is talking about Bitcoin again now that sentiment is shifting and they realize it won't go to zero

— Pomp 🌪 (@APompliano) April 18, 2019
Paul Bucklad has a very different view on Bitcoin, albeit from a more philosophical point of view. He expects Bitcoin to come out on top following the next major financial crisis, which will seemingly occur sooner rather than later. It will be interesting to see if BTC can get a nudge from such a calamity, although it seems unlikely any major shift would occur right away.
Thespians acting in a theater set ablaze cannot act their way into being real firemen.

The financial system is ablaze.

The actors are still performing. #Bitcoin will act as a salve for the audience caught in the ensuing calamity.

— Paul Bucklad (@PBucklad) April 18, 2019
Last but not least, Cryptomer would like to inform the world as to why people trade altcoins and "shitcoins". The main purpose of doing so is to accumulate more Bitcoin, rather than actually believing in those alternative projects. There is nothing wrong with increasing one's Bitcoin holdings through any legitimate means, even if it involves trading some currencies which others wouldn't touch with a ten-foot pole.
Those you call #Shitcoin gone x2 x3 x4 x5 from the bottom.. You could have more #BTC today if you traded them.

You trade #altcoins to pay bills and accumulate more #Bitcoin..

They don't bite.. You can still be a maximalist and trade #shitcoins..

It's not against the code..

— CƦYP₮ΘɱΞƦ ⚡️🚀 (@Crypt0mer) April 18, 2019
All of the signs indicate Bitcoin will hit $5,300 well before the day is over. The only question is whether or not that level can be sustained and eventually turned into a new support level. Assuming that will be the case, the bullish uptrend could reach higher values over the course of the weekend. For now, everyone has to patiently wait and see how things will evolve exactly.
---
Disclaimer: This is not trading or investment advice. The above article is for entertainment and education purposes only. Please do your own research before purchasing or investing into any cryptocurrency.
Image(s): Shutterstock.com