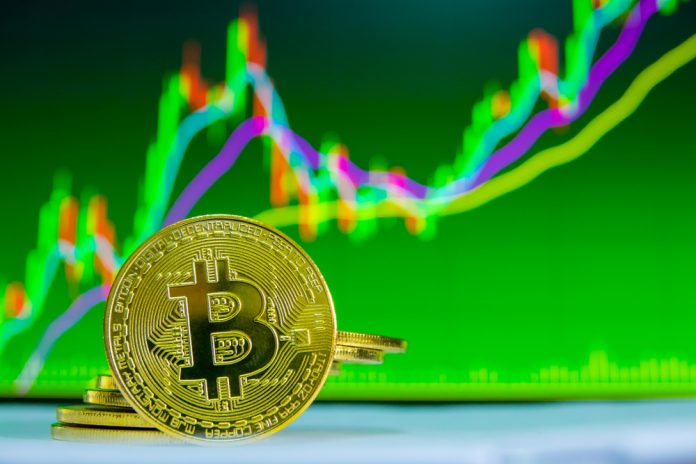 At press time, the father of cryptocurrency is back up in the $6,400 range after falling to just over $6,300 during our previous price coverage. As mentioned before, the currency has seemingly found a comfortable spot between $6,300 and $6,500 and hasn't moved from here for several weeks minus a few small jumps and falls along the way.
One source mentions that "nothing new" is happening in the BTC market, and while it's hard to admit, there seems to be some truth to this statement. We are still witnessing stagnation in the currency's price while awaiting news regarding the stance of the VanEck SolidX bitcoin ETF. There are things traversing the horizon, but nothing within our grasp.
This raises an important question: is bitcoin losing its popularity? Has the wild interest of last year subsided, and are once prominent investors turning their attention to other entities? As of late, the cryptocurrency arena is stuffed to the brim regarding news of stable coins, which have appeared in droves over the past few months. New entities include HUSD – an asset released by the Singapore-based cryptocurrency exchange Huobi – and USD Coin, released by trading platform Circle.
USD Coin is now so popular that mega-exchange Coinbase has made a place for it in its marketplace amongst its many other tradeable assets including bitcoin, Ethereum and Litecoin.
In addition, blockchain employment platform Emparta has formed a partnership with Australia's oldest crypto-trading platform Bit Trade to form a new stablecoin set for release in 2019. Bit Trade's managing director Jonathan Miller explains:
"Stable coins solve one of the principal issues that may drive investors seeking steady returns and merchants that currently accept traditional currency away from digital currencies: volatility. We believe stable coins will boost trust, accelerate widespread adoption, and could function as the backbone of blockchain-based financial applications."
Stable coins are often viewed as the answers to price swings and volatility, which have caused bitcoin to lose a lot of stamina amongst both traditional and institutional investors. Everyone wants a return, and the thought of losing money as quickly as it's invested is frightening. Thus, many Wall Street players have been reluctant to get involved in the cryptocurrency space.
Bitcoin has proven to be a wild product of volatility, though lately, it's experiencing its lowest levels yet. Unfortunately, this may be coming a little too late. Stable coins are impressive to most people as they are tied to fiat currencies and are thus protected against the fluctuations one often sees with standard digital money, so if a currency unit is tied to the U.S. dollar, then one coin is equal to – and always will be equal to – one dollar.
Image(s): Shutterstock.com