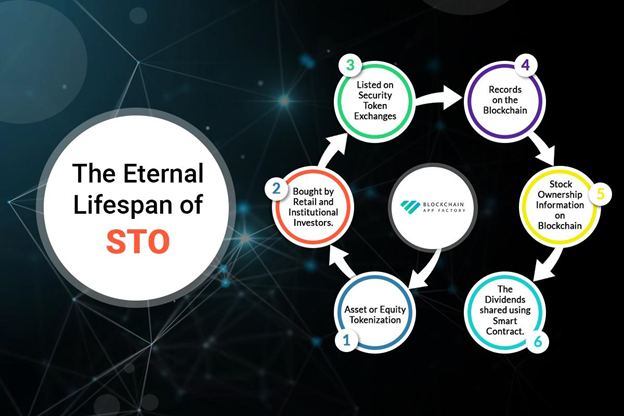 India-based Blockchain App Factory has announced the expansion of its offerings, releasing their new Security Token and White-label Exchange Development services.
Disclosure: This is a Sponsored Article
Blockchain App Factory details
The project already caters to over 25 clients within the blockchain space including companies like Li & Fung, an almost 120 year-old global supply chain management company that handles nearly 9 million deliveries on the busiest of days.
Blockchain App Factory recognized a need for these services due to the state of token sales and crowd raising within the cryptocurrency sector. While ICOs have become the de facto standard for ideas to raise the capital needed to realize their vision, the scene is plagued with fraud, pump and dump schemes, and exit scams.
James Harper, Director of Sales & Business Development stated,
"The present state of ICO is riddled with roadblocks because many companies lack the clarity of ICO's purpose and the Blockchain space. And so there is a hesitancy among the institutional investors to invest in ICO, solely because of the non-regulatory compliance, lack of financial transparency and the volatile nature of the market."
The Current State of ICOs and STOs
Many countries' stances toward this kind of investor transactions are ambiguous as well, resulting in many institutional and accredited investors remaining wary of cryptocurrency in general.
With professional investors having the deepest pockets, this is a largely untapped source of cash flow for the cryptocurrency market as a whole. While many other companies are trying to introduce cryptocurrency exposure into traditional markets in the form of ETFs, the SEC remains an iron curtain and has denied all proposals to this date.
It seems far easier for ICOs to be groomed and compliant with regulations than to try and have the opposite achieved.
Security Tokens also have the potential to liquidate traditionally illiquid assets such as housing, equities, precious metals, and bonds. They are expected to have better legal clarity, provide more protection to the company as well as investors through stringent regulations.
James Harper, Director of Sales & Business Development went on to comment,
"Many traditional companies will delist from traditional stock exchanges to move into blockchain due to high barriers to entry and the exorbitant cost for regulatory compliance. Traditional methods of raising capital like Venture Capital, Bonds, Stocks will be tokenized. We expect real estate especially the commercial real estate will be the first movers into the STO market."
Token sales have already raised billions of dollars for projects, and have been the source of the highest risk, highest return short-term investments. This number is likely to continue increasing in the future, alongside the potentially trillion-dollar industry of digitizing traditional assets through security tokens.
For more information about Blockchain App Factory, check out their website. To meet the team behind the project, make sure to check out their LinkedIn page. For social media updates, make sure to follow their Facebook and Twitter accounts so you don't skip a beat.
Image(s): Shutterstock.com