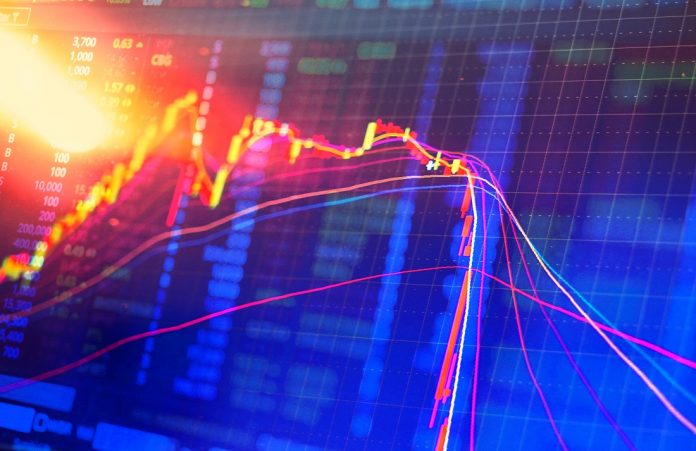 Until just hours ago, Bitcoin and altcoin markets looked as promising as they have been in quite some time. After gaining over 30% from December 25 lows of US$3,200, Bitcoin is plunging downwards once again. As usual, the rest of the market has followed suit.
After a series of short squeezes saw volume heavily increasing as cryptocurrency prices rose significantly, bears have regained momentum, at least for the time being, as a several large red candles have pushed Bitcoin back down to the US$3,800 range. After seeing highs above $4,200 last night, the current fluctuation represents a drop of nearly 10% in the past 24 hours.
Other major altcoins have fared even worse than Bitcoin on Christmas Eve. Bitcoin Cash, which had nearly tripled from lows early this month, is down over 22% to US$160. Ethereum is right behind, who, after seeing highs of $160 this morning (up double from lows of $80), has dropped significantly to $130. This represents a loss of 14% in the last 24 hours, and a much larger decline of almost 20% from the morning high.
A Christmas Ambush?
With the holidays in full force, traders and speculators are largely stepping away from the charts to spend some time with their family and enjoy the holiday. If an individual or group of major players were responsible for this price action, tonight would certainly be the time to act, where attention is inevitably at its lowest and traders may be more sluggish to respond to sharp price movements.
If there were merit behind this scenario, then that would make tomorrow night another likely candidate for activity. That's not to say it would necessarily show a similar outcome, whales attempting to push Bitcoin up would have the same opportunity as shorters.
Of course, this is all speculation, but holiday operations have historically proven successful. One of the most famous victories of the colonists during the Revolutionary War came on Christmas night, when revolutionaries infiltrated a British stronghold and massacred a relaxed opponent drunk and resting after Christmas festivities. There is little crossover between war and cryptocurrency markets, but the philosophy behind the attack would certainly still translate.
Recession Looming
Another likely influencer on cryptocurrency markets is the potential of an economic recession right around the corner as the stock market continues to tumble. Alongside falling cryptocurrency prices, stocks took a tumble across the board. The S&P 500 fell 7.8 points (3.2%) today, which mirrored an equal fall of 7.8 on Friday, before markets closed for the weekend. The index, which is made up of 500 large corporations in America, is down over 20% since highs in late September. As stocks continue to decline, more and more experts are calling for an imminent recession in the very near future.
Many suggest that a recession would have a positive impact on cryptocurrency markets. As individuals lose money in their investment portfolios, they may likely lose faith in the overarching institutions and systems responsible for the losses. As such, their focus may turn towards ideologically pure and sovereign alternatives, which is exactly the reasoning behind Bitcoin's creation. At an extreme, this could manifest as a mass migration of wealth from traditional investment outlets to cryptocurrency portfolios.
However, this is not the only effect a recession may have on crypto. When individuals find themselves in a pinch for money, their first action will likely be to sell off their most speculative assets. In any portfolio, the most speculative asset is, without a doubt, cryptocurrency. Alas, migration of wealth could take place in the opposite direction, too: individuals forced to liquidate assets to pay bills and uphold their standard of living could sell off crypto in mass, should a major recession rock our economy.
Image(s): Shutterstock.com