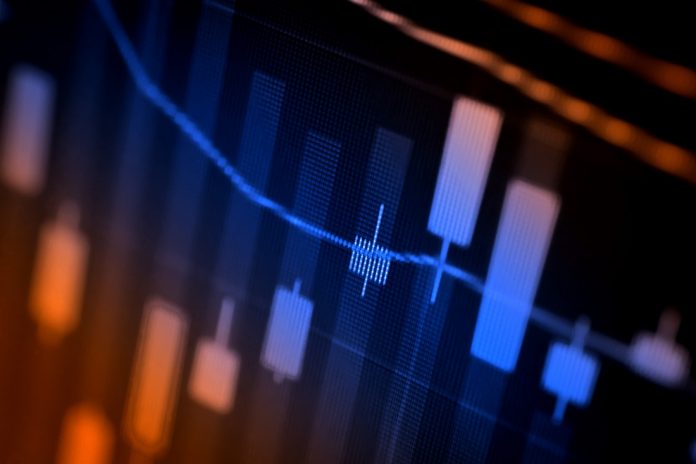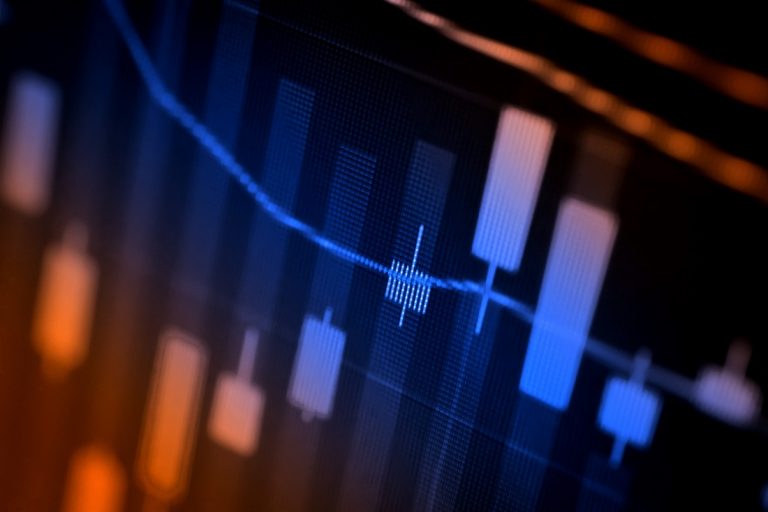 Ever since the beginning of humankind, people tended to be split into two groups. 
For example, not so long ago children who were born into poor families got up at 5 in the morning to work at a factory with the workday ending at 11 at night. The working conditions were such that many didn't live past 30. 
Children born in rich families got up whenever they wanted to learn French, dancing, and horseriding. Now, centuries have passed and times have changed but still so many live like we're still trapped by inescapable burdens of the past. There are no more groups! Crypto offers opportunities to everyone regardless of circumstances.
The future is officially here! 
There's no reason why someone can't make a fortune with very little effort by just believing in the Universe. The proof is in the pudding: those who bought 5050 bitcoins for a fiver back in the day will tell you all about how "difficult" it is to become successful. 
Life doesn't have to be about struggle! It can be easy and fun and brilliant without having to work 9 to 5 for 50 years. Take, for instance, that guy who invented "cat's eye" reflectors for the roads making a ton of money. That's just basically some tinfoil wrapped in glass. You may be thinking reflectors were already invented and Bitcoin is already at $11 000, so maybe it's too late for miracles – but it is? 
Here are ways to win at life with the help of Nominex that are not only effective and fun but also don't require heavy lifting or double shift at McDonalds or 12-hour days at a factory. If only you believe in yourself, all your dreams will come true. Happiness is closer than it seems. Here's how to reach it. 
1 Buy 5050 Bitcoin for a $5 and sell it for $56880000
If you ask 100 people on the street, 100 will tell you you'll have to work double shifts your whole life for that money. Not so for Martti Malmi's buyer: 
"The first known sale of BTC in exchange for fiat occurred on Oct. 12 2009 when Finnish developer Martti Malmi sold 5,050 BTC for $5.02, with the fiat amount transferred via Paypal. The number of BTC sent corresponds with the fact that the only way bitcoin could be obtained back then was by mining it, when the coinbase reward was set at 50 BTC." – News.bitcoin.com
All it took was a little faith. 

2 Win a tournament at Nominex 
All you need is skill. Still, libraries are free and the days when you can download just about any book in the world are perfect for learning about trading. There's never been a better time than now to start taking trading seriously while others are suffering with lack of transferable skills during the pandemic. Nominex have even added a demo mode so you know we've always got your back no matter what. 
"Each contestant gets 10,000 virtual USDT in their demo account at the start of each tournament round. The 5 users with the largest balance at the end of the tournament are declared winners. The larger your profit, the higher your rank on the leaderboard, and the bigger your prize. The prize is real: you'll get actual USDT in your real (not demo) trading account. You can't withdraw the prize money, but you can trade with it for 7 days and then keep the profit." – Nominex.
The new trading tournaments (non-demo) 
This is where things get real. Nominex offers even bigger prizes, more adrenaline, and more skills are required. 
Every day, many more traders join tournaments. The sooner you start trading, the fewer competitors will share 65,525 NMX. Doesn't matter what place you take! You will get the prize in NMX that depends only on your trading volume. EVERY DAY! 

65,525 NMX is approximately 65,525 USDT according to the current exchange rate and nearly 80,000 USDT at the end of the DCO. But that's far from everything. 
What will you get?
1 place: 100 USDT + 300 NMX
2 place: 60 USDT + 200 NMX
3 place: 40 USDT + 150 NMX
4 place:  30 USDT + 100 NMX
5 place:  20 USDT + 50 NMX
6-15 places: 10 USDT + 30 NMX
16-25 places: 5 USDT + 20 NMX 
26-30 places: 3 USDT + 10 NMX
3 Work blogging for the crypto sphere, save and earn 
Now, 2020 may have proven to be a catastrophe of biblical proportions or most of the population. But! But. It was also a test of being able to withstand pressure, learning to make things work with your loved ones, and master the skills of extreme survival (in some cases). 

Although these were hard times, this is also the year of crypto halving, with notable authority figures predicting at least a $250 000 future for Bitcoin. 
Now, let's count how much money you'd make if you wrote one article a day, which would net you around $50 on average, got paid in crypto, and put the money away while Bitcoin rose in price by (let's take a modest estimate) tenfold. 
$1500 a month is $18 000 a year, which in a yearб taking into account likely price increases, amounts to enough money to buy a gorgeous bungalow in Hawaii. Now, the math is a little more complicated but that's essentially how it works. 
All that, just by dedicating a couple of hours a day to writing? If that's not a miracle, what is? And with Bitcoin's price on the rise and experts like Pantera Capital chief executive officer Dan Morehead:
"The post-halving rallies have averaged 446 days — from the halving to the peak of that bull cycle. In this cycle, the market did in fact trough 514 days before the halving. If history were to repeat itself, bitcoin would peak in August 2021. If this relationship holds, that would imply about 40% as much price impulse — bitcoin would peak at $115,212"
Finally 
It's never too late. The days when you got 50 Bitcoin printed on your PC just as easily as you opened a can of Coke may be gone but the best opportunities are yet to come. 
Tons of money is to be made with the help of blue oceans of Nominex. Property is to be bought. Dojos to be built. Beaches to be visited. Delicious food to be eaten in restaurants. And the best thing of all is that it's all doable if you have the right kind of friends.
There's officially no better place than Nominex to enter a beautiful life. Here's Nominex CEO Pavel Shkitin: 
"The 'global banking cartel' has been taking cataclysmic hits since the turn of the century with more than 500 banks going bankrupt since 2001, the printing of trillions to save the already dying dollar, and the 2008 crisis, which devastated the world and desecrated the future of our children. Precisely at that time, cryptocurrency was born, which was specifically designed to fix everything banks broke."
How? Find out by examining the whitepaper in detail here. 
Image(s): Shutterstock.com