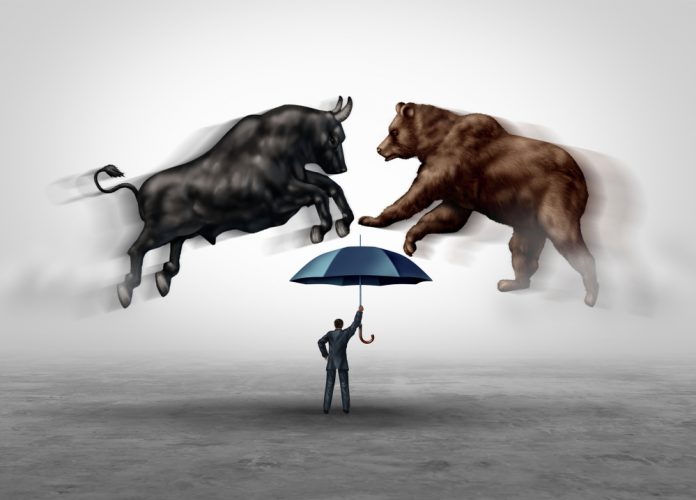 Now that all of the top cryptocurrencies and assets are in the green again, the week is seemingly off to a good start. Although it is still too early to determine if these gains can remain in place, the short-term future looks promising. The Dogecoin price, while not budging all that much, continues to do its own thing without too many problems.
Most is Well on the Dogecoin Price Front
After a bit of an odd weekend for cryptocurrencies and digital assets, it would appear things are looking up once again. Once Bitcoin goes in the green, the rest of the markets will follow pretty quickly. That is simply how this industry works right now, even though Dogecoin has shown promising signs when Bitcoin is stuck in the dirt as well.
In the past few hours, there has been a very minor Dogecoin price uptrend in USD value. One DOGE is currently priced at $0.0023, which is lower than the value prior to the weekend. The main concern some people may have, however, is how the DOGE/BTC ratio continues to get battered. Another near 5% loss pushes the ratio down to 57 Satoshi and it seems unlikely 60 Satoshi will be reached again anytime soon.
Although there is always excitement regarding Dogecoin, not too many big developments are taking place behind the scenes right now. One intriguing project is the self-professed Dogecoin-oriented social media platform. The creator confirms a beta will be ready in the coming two weeks, although not much is known about this platform as of yet. As such, it will be interesting to see what this venture can bring to the table moving forward.
In terms of social media engagement, Dogecoin is still doing its own thing and in rather successful fashion. More specifically, it would appear DogecoinMultisig is quite pleased with how strong the DOGE brand has become over the years. Even though it is not a top currency in terms of market cap, the Dogecoin brand is a lot bigger than enthusiasts of the top 10 altcoins and assets may want it to be.
Who's got a strong brand? Who's got a strong brand? You do! Yes, YOU DO!

<pat><pat>

Good #dogecoin

— DogecoinMultisig (@DogecoinMulti) January 7, 2019
As has become somewhat of a tradition on Twitter these days, a new Dogecoin-related meme makes its way to the platform on a regular basis. The new image shared by Marco Royer is both funny and somewhat disconcerting at times. It is seemingly a jab at Dogecoin, rather than an illustration of how this currency is a lot more approachable by cryptocurrency newcomers.
Lol… #bitcoin #xrp #dogecoin #Crypto #cryptocurrency #Coinbase #ETH #LTC #future #BTC #meme #Finance pic.twitter.com/zvjm1q8Mbx

— Marco Royer (@MarcoRoyer14) January 7, 2019
Most traders will be worried about the DOGE/BTC ratio, which is only to be expected. A deficit in this regard is quite worrisome for a few different reasons. Even though the USD value is still moving up nicely, it would appear most speculators simply want to increase their BTC holdings. For now, Dogecoin might not be the best market to do so.
---
Disclaimer: This is not trading or investment advice. The above article is for entertainment and education purposes only. Please do your own research before purchasing or investing into any cryptocurrency.
Image(s): Shutterstock.com