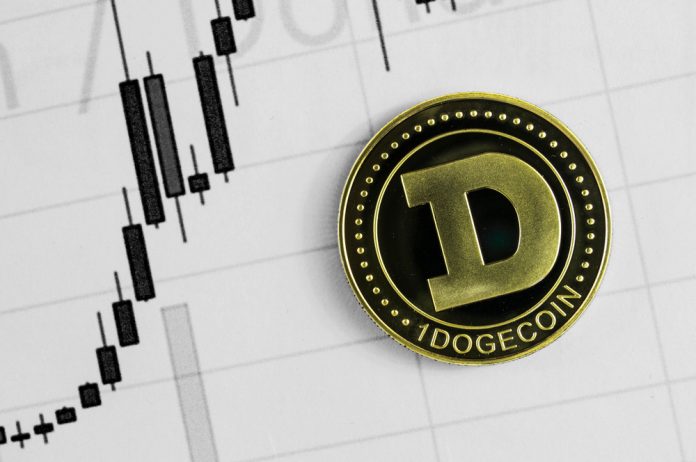 The past week has not been too impressive for Dogecoin price speculators. A hefty net loss has been recorded over the past seven days, and the current daily chart will not offer much hope either. There is no real social media activity taking place either, which might indicate DOGE will continue to lose value in the coming weeks.
Dogecoin Price Continuers to Dip Lower
These past seven days have not been overly pleasant for DOGE price watchers. Although that is not entirely unexpected whatsoever, it has become apparent there is still a lot of negative momentum waiting to materialize. This ongoing downtrend has resulted in a net 19% loss for DOGE, pushing its value back down to $0.0039. A very different price point compared to the $0.005 of just a few weeks ago.
Things have not improved much over the past 24 hours either. Another net loss of 8% in both USD and BTC departments shows there is a lot of negative pressure on Dogecoin right now, and things might not turn around anytime soon either. That is always incredibly worrisome first and foremost, albeit there is little one can do about this current momentum.
One positive aspect which deserves highlighting is how Dogecoin remains the second-most valuable cryptocurrency network in terms of transaction value broadcasted during the past 24 hours. Bitcoin leads the charge with $7bn, whereas Dogecoin comes in second place with $729.13m. It is also worth noting this DOGE transaction value represents nearly 160% of the project's market cap.
Traders and speculators are not too convinced things will remain this negative for much longer. WarmaneTrade is confident DOGE will go through an uptrend fairly soon, although there will be a further dip first and foremost. How high the price will rise in the future, is difficult to predict, albeit it is certainly possible a healthy bounce will materialize sooner or later. That will require a hefty push, though, which isn't materializing as of yet.
#Dogecoin #Dogeusd #hitbtc #cryptocurrency #trading #trader #dogecurrency #cryptotrading Dogecoin USD H4 Tradingview HITBTC pic.twitter.com/L499JfnTVp

— WarmaneTrade (@WarmaneT) October 23, 2018
Not a day goes by without an interesting Dogecoin meme being shared on Twitter. J-Flo helps out in this regard, as their Dogecoin meme is pretty interesting in its own way. Although it seems unlikely a dog will ever conduct a news broadcast, something like this is certainly possible in Asia. Memes like these make Dogecoin so successful, and it is evident they will keep cryptocurrency enthusiasts amused for some time.
#dogecoin pic.twitter.com/XHx2yRvyHa

— J-Flo (@gx110) October 23, 2018
For the time being, it remains to be seen what the future holds for Dogecoin. At this stage, things are not looking good, even though the network itself remains one of the more successful projects in all of cryptocurrency. Whether or not things can improve moving forward, remains anybody's guess at this time.
Image(s): Shutterstock.com