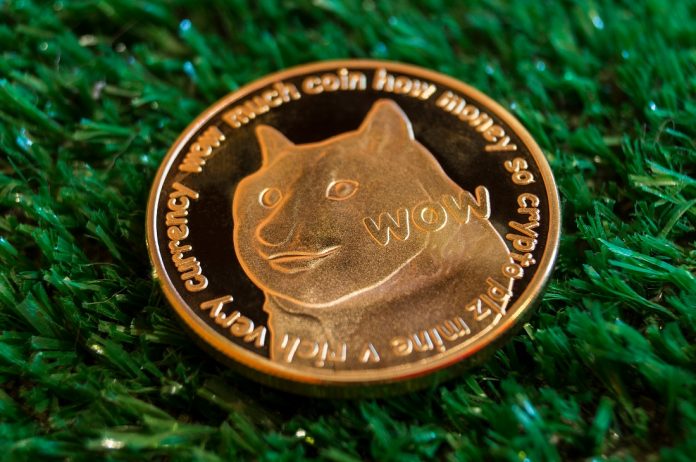 In the cryptocurrency world, there is always a lot of attention where Dogecoin is concerned. This "meme currency of the internet" is incredibly popular, even though its value per coin is pretty low. The current Dogecoin price market trend looks a bit bearish, although no major drops are to be expected.
Bearish Dogecoin Price Momentum Becomes Apparent
In the world of Bitcoin and altcoins, positive and negative price trends seem to occur intermittently. That is only normal, as these markets are often considered to be volatile first and foremost. After a few positive days in late 2019 and early 2019, it now seems another brief spell of negative momentum is shaping up across the markets.
As far as the Dogecoin price is concerned, the negative momentum isn't necessarily all that bothersome just yet. There is a minor dip in USD value, yet one DOGE is still priced at $0.00238 at this time. The 1.4% deficit in DOGE/BTC is a bit more indicative of what the rest of today may offer. Maintaining a value of 60 Satoshi or higher might prove a bit challenging.
On social media, there are some peculiar discussions taking place where Dogecoin is concerned. First of all, there are some minor concerns regarding the Dogecoin-ERC20 token bridge which is under development. Since the project was initially announced, there has been somewhat of a lack of updates. Building such infrastructure takes a lot of time, thus there isn't necessarily any real reason to panic just yet.
It would appear a slightly different kind of Dogecoin-oriented promotion is happening behind the scenes. One user claims he is seeing short Dogecoin ads in Netflix videos these days. This appears to be a clearly doctored video first and foremost, although it would be rather interesting to see the video streaming service hide such ads in their streams. For now, Netflix has not shown any interest in Dogecoin whatsoever, but that situation can always change.
legit subliminal ads in netflix via /r/dogecoin https://t.co/oZys8SnGtI hot 🔥 in #reddit #dogecoin #doge #crypto much wow!

— Domain Address Info (@DomainAddress4u) January 3, 2019
The overall market sentiment associated with Dogecoin still remains positive, for the most part. CannaDev is an interesting example in this regard. The Twitter user is patiently waiting for a massive Dogecoin price surge. It is too early to tell if something like this will even materialize in the future, especially now that all markets are subject to a bit of bearish pressure. Keeping the hope alive is crucial during times like these.
I'm waiting for #Dogecoin to take off! I keep throwing in, little by little. I have a feeling it will be worth something pretty later! #Crypto #OneLove #StockMarket

— CannaDev (@What3ver93) January 3, 2019
Based on the current market conditions, there is no reason to believe Dogecoin's price will see any massive changes over the coming hours. While there is some bearish pressure to contend with, it seems the value will remain close to 60 Satoshi or $0.0023. Dogecoin has dropped to $24 in the market cap rankings, though, as it was surpassed by USD Coin recently.
---
Disclaimer: This is not trading or investment advice. The above article is for entertainment and education purposes only. Please do your own research before purchasing or investing into any cryptocurrency.
Image(s): Shutterstock.com