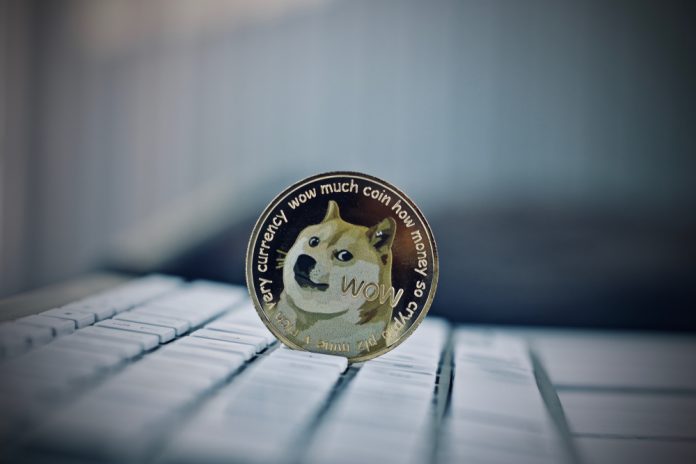 These are interesting times for the cryptocurrency industry as a whole. Although no real upward momentum can be sustained as of right now, there is still plenty of excitement across the different markets. The Dogecoin price, for example, is stuck in the dirt for the time being. However, with key technical supports almost being reached, there is a likely chance a new bounce will materialize fairly soon.
Dogecoin Price Momentum Remains Uncertain
These past 24 hours have been rather troublesome for all cryptocurrencies. Some initial bearish pressure was turned into minor gains by most currencies. Unfortunately, it seems things have taken a turn for the worse once again, resulting in small to medium-sized losses for all currencies. In the case of the Dogecoin price, the downward momentum hasn't even relented over the past few days.
More specifically, the Dogecoin price has seen another 8.3% drop over the past 24 hours. Although that would be worrisome where any other cryptocurrency is concerned, the Dogecoin market is always rather different. It seems there is still plenty of excitement among the community as of right now, which will undoubtedly have a positive impact on the price accordingly.
Speaking of excitement, there are a lot of opinions on whether or not Dogecoin should be taken seriously. If Chris Bell is to be believed, Dogecoin is on the same level as Bitcoin. More specifically, he is convinced Bitcoin and Dogecoin are the only two decentralized cryptocurrencies which have seen success after their original developers left. In the case of Dogecoin, Jackson Palmer moved on to different ventures several years ago.
As far as I'm concerned Satoshi & @ummjackson have been the only 2 people to create a #decentralized cryptocurrency that has prospered for years after they left. #Bitcoin & #Dogecoin have the biggest communities without a CEO, central authority or even a single appointed leader.

— Chris Bell (@chrisbelltoken) September 19, 2018
The current Dogecoin price gives technical analysis experts a lot of potential looks at what the market will do next. Vincent Launay is confident there will be another Dogecoin price rally in the near future. For now, the currency seems to be within the "neutral" zone for accumulation, and there is little chance shorting would prove to be beneficial. An interesting train of thought, although nothing is ever certain in the crypto world.
$DOGE $DOGEUSD #DOGECOIN – Le DOGECOIN va t-il retracer plus bas son dernier rallye haussier?: Cette analyse technique journalière du DOGECOIN donne suite à l'analyse intitulée : Un nouveau saut de puce pour le DOGECOIN? (rallye haussier 3 à… https://t.co/dlQpcWYU9a pic.twitter.com/piVa2dzTRt

— Vincent Launay (@LaunayVinc) September 19, 2018
Putting technical analysis aside for a moment, Noah Nattin is taking a very different approach to the Dogecoin price. In his opinion, everyone should just long Dogecoin. While one has to applaud this blatant optimism during these challenging times, it remains to be seen if anyone will follow his advice. The current momentum doesn't warrant going long, although this lower price may look appealing to the right speculators.
Long #dogecoin

— Noah (@NoahNattin) September 19, 2018
It will be interesting to see if and when the Dogecoin price will go in the green again. One would have expected this to happen for the past 26 hours, yet it seems the opposite is coming true. Slowly but surely its market cap is returning to $600m. The question is whether or not holders and speculators will let the market go that low. A rebound to $750m is equally possible.
Image(s): Shutterstock.com