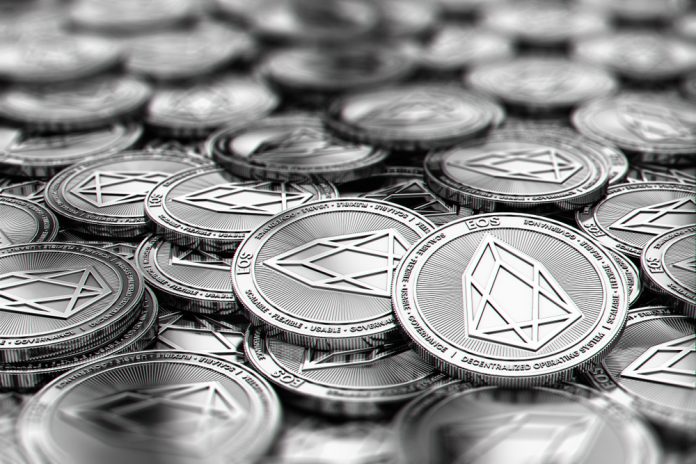 It would appear a fair few cryptocurrencies are on the rise once again. Although there are still plenty of deficits which need to be overcome first and foremost, EOS appears to be on the right track. Some of its initial losses have been recouped with relative ease, and it seems the push to $5.25 will materialize in the coming hours and days.
EOS Price is on the Mend
It is somewhat heartwarming to see all cryptocurrencies rebound all of a sudden. Once Bitcoin's value drops significantly, it is a matter of time until altcoins suffer from a similar fate. This round has been no different, but it shows there is still plenty of momentum in the tank for most altcoins. EOS Is an interesting example in this regard, as it has recouped some of its earlier losses in surprising fashion.
Do keep in mind there is still a net loss in both USD and BTC value for EOS right now. That situation may not change anytime soon, as it will mainly depend on what the future holds for Bitcoin itself. Assuming things turn around in that particular department, there is a good chance the EOS price will go through its own rebound in the coming hours and days.
One thing working in favor of EOS is how there is an EOS dApp Festa in Seoul. That in itself shows this particular ecosystem is still booming as of right now despite the price downtrend.  EOS Already maintains a dominant position in the dApp industry, although one has to remain ahead of the curve at all times to ensure that situation remains in place.
CEO of LangChain is making a speech in EOS DApp Festa in Seoul #EOSIO #EOS #LangChain #ABF #EOSDApp pic.twitter.com/fryuL2bNWT

— LangChain (@LangChain) October 30, 2018
Traders and speculators remain rather unsure as to how they should approach this particular altcoin market at this point in time. There is no real indicator warranting either dumping or buying right now, as that will remain largely dependant on what Bitcoin achieves in the coming days.  
$EOS Daily
It's been ranging for a while, no trade setups for me. Waiting for a clear direction..#eos #eosio #black_one_ #bitcoin $btc #altcoin #alts #cryptocurrency pic.twitter.com/r4Dj5i1CSf

— Moody (@TraderMoody) October 30, 2018
One particular trader has an interesting view on the current EOS price chart. Kasper Moller, while obviously poking fun, sees a dragon-shaped pattern forming for EOS. That is either rather disconcerting or extremely promising, depending on how one wants to look at this situation. Oddly enough, it is also the only pattern that makes any real sense for this altcoin, which is perhaps even more troublesome.
Oh no #EOS is making the dragon 😂 pic.twitter.com/xcvzIhjIFu

— Kasper Møller (@khm_branding) October 30, 2018
The way things are evolving right now, EOS should be able to overcome its BTC deficit over the next few hours. Once that happens, its USD value will continue to move up, assuming Bitcoin hasn't declined in value again. For the time being, holders and traders need to bide their time prior to making any market decisions.
Image(s): Shutterstock.com