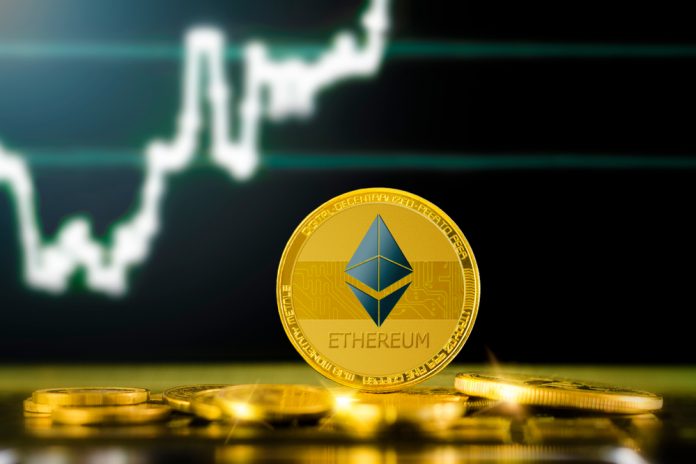 The Ethereum price has had a rough 2018 so far. Unfortunately for speculators and enthusiasts, it seems the worst has yet to come in this regard. With the Ethereum price now falling below $170, it seems to be a matter of time until $150 and potentially lower is reached. This is not necessarily the best outcome for the cryptocurrency ecosystem.
Ethereum Price Struggle Intensifies
Today will be another tough day for Ethereum enthusiasts. The value of their preferred cryptocurrency is getting battered once again, courtesy of another 12% drop in the past 24 hours. Compared to Bitcoin's downtrend, things are certainly heading in the wrong direction for the world's second-largest cryptocurrency by market cap. There is no improvement in sight, and things may even get worse as more time progresses.
To put this in perspective, the Ethereum price is losing value across both USD and BTC markets alike. The USD ratio is now down to $171, although it will effectively be difficult to maintain this level for very long. In the BTC department, there is a 10.5% decline, pushing the ratio down to 0.0274 BTC. It will take a very long time until the markets recover from this onslaught, unfortunately.
It seems the rumors regarding cryptocurrency manipulation will not quiet down anytime soon either. Arthur Hayes, the CEO of Bitmex, is clearly not a fan of Ethereum. While everyone is entitled to their own opinion, such prominent figures should refrain from calling currencies "Shitcoins" in public. They should certainly not provoke users by telling them to short a specific currency either. It is very interesting to see how individuals behave under these market conditions, yet Hayes is not the role model to look up to in this regard.
Why is the founder (@CryptoHayes) of one of the largest crypto exchanges (@BitMEXdotcom) telling his customers to short "that shitcoin named Ether"?

Seems like blatant market manipulation. pic.twitter.com/rzlzsGbouI

— Eric Conner (@econoar) September 11, 2018
Thankfully, there are some interesting developments to take note of as well. The upcoming DevCon 4 conference for Ethereum will take place later this year. It will also mark the next evolution of Ethereum courtesy of the Constantinople hard fork. Five new Ethereum Improvement Proposals will be introduced as a result, which further improves the network as a whole. It also delays the mining difficulty bomb and reduces block rewards to 2 ETH.
For those who only care about the Ether price, it will be interesting to see what comes next. Some speculators claim Ethereum is massively oversold, which will result in a trend reversal fairly soon. It is still possible Ether will drop below $160, and any upward momentum has not remained in place for long to date. A market bottom would be a welcome sight, as 2018 is shaping up to be an ulcer-creating year for most traders.
#Ethereum inverse chart$ETH is heavily oversold. The game is played between Big Whales & ICO Promoters who controls significant chunk. Currently testing a crucial 88.6% Level at 166 Area

Weekly candle wont close below this. Anything below 160 will violently reverse back up pic.twitter.com/dU6CELjaAH

— Trading Room (@tradingroomapp) September 12, 2018
As is always the case, anything is possible in the world of cryptocurrencies. For the Ethereum price, the momentum does not favor this altcoin, even though it appears to be a matter of time until things begin to improve again. Speculators and potential manipulators have a firm grip on the market, and no major changes should be expected in the coming hours.
Image(s): Shutterstock.com