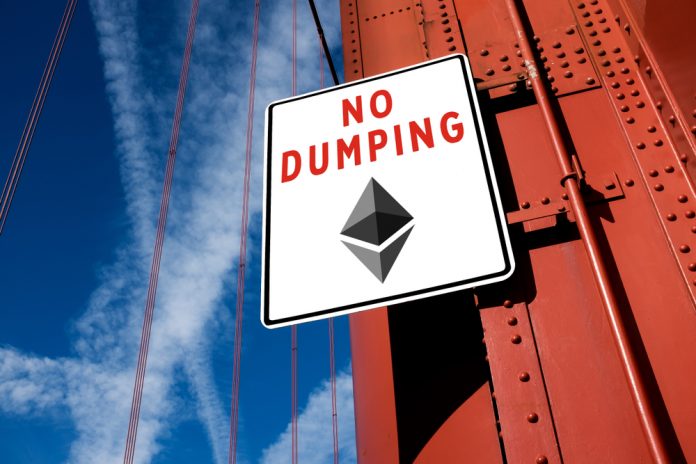 The Ethereum price is looking anything but healthy at this stage. A lot of value has been lost in the past seven and a half months. In fact, it seems there is no improvement in sight whatsoever. One always has to put this Ethereum price drop into its proper perspective. The ICO craze may be one of the main reasons why this decline is happening right now.
Ethereum Price Decline Continues
Looking at the chart of just this past week, the Ethereum price has lost another 30.8% in value. That is a very steep correction, especially when considering no other top cryptocurrency comes even close to that figure. The next con on this list in Bitcoin Cash, which lost 22.7%. Even so, one would expect much better things from Ethereum given all of its technological appeal.
Finding an exact explanation for this market crash is not necessarily straightforward. Similar to other altcoins, Ethereum is dragged down by Bitcoin's sudden bearish sentiment. That is the natural order of things in the cryptocurrency world, and it seems no real changes will occur in this regard for the foreseeable future. However, one has to look beyond the obvious to put this puzzle together.
One contributing factor this massive Ether sell-off is the ICO industry. More specifically, virtually all initial coin offerings over the past 18 months raised Ether to meet their funding goals. As has become apparent through several projects, those holdings are liquidated whenever the time arises. As Ethereum is now bleeding value left, right, and center, that sell-off is only accelerated.
As a result, the Ethereum price is breaking numerous key support levels in very quick succession. Many people assumed $300, $250, and $200 would hold with relative ease, but the reality looks very different. A new drop seems imminent, although it is unclear how low the Ethereum price will go. Some speculators expect a bottom of sub $150, albeit that may be wishful thinking.
How many supports will Ethereum break in 1 week? 😅

Remember, plenty of ICO's took payments in Ethereum last year.

Those $500 million accounts don't look as good as they once did. They may be inclined to cut their losses soon if they haven't already. pic.twitter.com/7EHfLfFDNS

— NebraskanGooner (@nebraskangooner) September 8, 2018
There is one interesting development which can yield vast improvements for some of the top cryptocurrencies. Coinbase is apparently increasing its daily trading limits, which would introduce higher amounts of cryptocurrency users can buy. It is expected most users will have their limits raised to $25,000 per day, which can improve overall market liquidity. How that will pan out for the Ethereum price, is anybody's guess.
For the rest, thins appear to be just fine for Ethereum. Its trading volume holds strong, the market cap seems to remain above $20bn – for now – and there is still a lot of genuine interest in this currency. Weathering this storm is crucial, but the same can be said for most other cryptocurrencies on the market. Even so, the Ethereum price will remain subject to a lot of speculation.
Image(s): Shutterstock.com