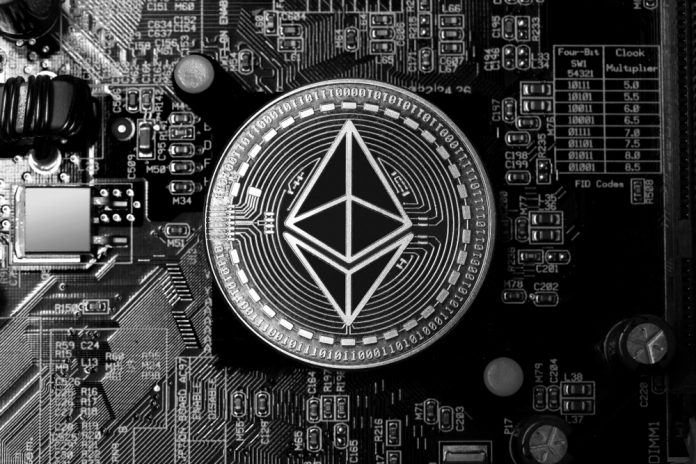 Today is shaping up to be a big day for all major cryptocurrencies. Such an overwhelming sea of green is rather uncommon in 2018. Although it may not be a sign of a major trend reversal just yet, things are improving significantly for the Ethereum price. Its uptrend continues to improve, and $200 is within reach once again.
Ethereum Price Gets Back on Track
It has not been the most fun month of September for Ethereum price watchers and speculators. There is a very good reason as to why things are not going according to plan in this regard. The world's second-biggest cryptocurrency by market cap has been under unrelenting bearish pressure for no apparent reason. It is dragged down by Bitcoin's negative trend, yet the discrepancies for ETH were a lot bigger all year long.
Keeping that in mind, it is not entirely surprising to see the opposite effect come true as well. With Bitcoin up by just 3%, Ethereum is rising by nearly 15%. Considering how it is a lot easier for ETH to gain 15% than it is for Bitcoin to increase its value by 15%, this powerful trend needs to be put in its proper perspective as well. Even so, it is a welcome change of pace after a few rough months.
As is usually the case, any positive momentum will lead to some intriguing price speculation on Twitter. More specifically. User Carsten Breum is confident this is the beginning of a major Ethereum price reversal. His vision puts the Ethereum price at $30,000 in the next two years. While that would be a sight to behold, it is a 150x increase compared to its current value. That would also put Ethereum at a $3tn market cap, which seems rather unlikely.
Hope you did buy some #Ethereum yesterday because it's up 15% today!

In a few months it will have gone from $170 to $400. In two years it can go as high as $30.000.#bitcoin #ethereum #ripple #jse #lisk #cardano https://t.co/LwA4NVv90A pic.twitter.com/5BzMZiwWpD

— Guru (@carstenbreum) September 13, 2018
For all of the positivism in that Tweet, Trace Mayer is raising some concerns pertaining to Ethereum. He has recently shared an image of how difficult it can be to run an Ethereum full node, primarily because of the storage needed and the scalability concerns being associated with the current trend. Mayer also doesn't believe Ethereum is a serious project, which will undoubtedly annoy a lot of users.
Could anyone please help out because I do not pay much attention to #ethereum since it does not seem like a very serious project. Just a nice test net. Why is $ethbtc melting?

Has anyone synced an #ethereum full-node from scratch lately? How is the scalability working out? 🧐 pic.twitter.com/bhtbkYTuEa

— Trace Mayer (@TraceMayer) September 12, 2018
To end the Twitter discussions on a high, Alex Saunders sees a bright future for Ethereum. The statistics he lists in his post are certainly interesting to keep an eye on. The upcoming Devcon 4 conference has a lot of people stoked for the future, although there is still a lot of work ahead prior to making positive things happen. Ethereum is still growing and evolving, and no miracles can be performed in short spans of time.
$ETH is not dead.
– 94 of the top 100 projects built on #Ethereum
– Lightning @raiden_network close
– #Devcon4 already sold out
– Block reward reducing
– ETH futures soon
– Dev community >250k
– #ICOs still raise in ETH
– 14k decentralised nodes
– @VitalikButerin is a genius

— Alex Saunders (@AlexSaundersAU) September 12, 2018
What the future will bring for Ethereum, is difficult to predict. It is evident the current Ethereum price trend will get a lot of people excited and making bold predictions. Reaching $200 is certainly possible, but the current uptrend is very steep already. There will be another correction sooner or later, albeit no one knows exactly how that will affect the market as a whole.
Image(s): Shutterstock.com