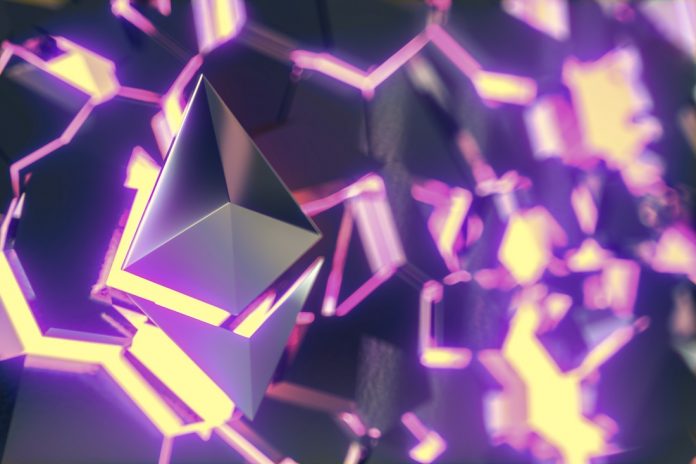 After a sudden drop two days ago and hitting a low of $189, the Ethereum price is showing signs of recovery as the $200 level has been broken. Looking at the technicals, the overall trend is unfortunately bearish. However, the good news is that in the short term ETH's price is likely to stay at or above the $200 level.
The Nuts and Bolts:
ETH price bullish in the short term, bearish in the long term.
Constantinople fork has failed, stalled the testnet.
More scaling solutions in the works for ETH and market is showing strong support.
Ethereum Price Technicals
According to a chart provided by TomProTrader from Tradingview, the resistance zone for Ethereum's market is between the $330 and $375 level. There is strong sideways support around the $215 range so if the price manages to climb to that level, support should hold for some time. A slide downwards could be expected towards the end of October / beginning of November.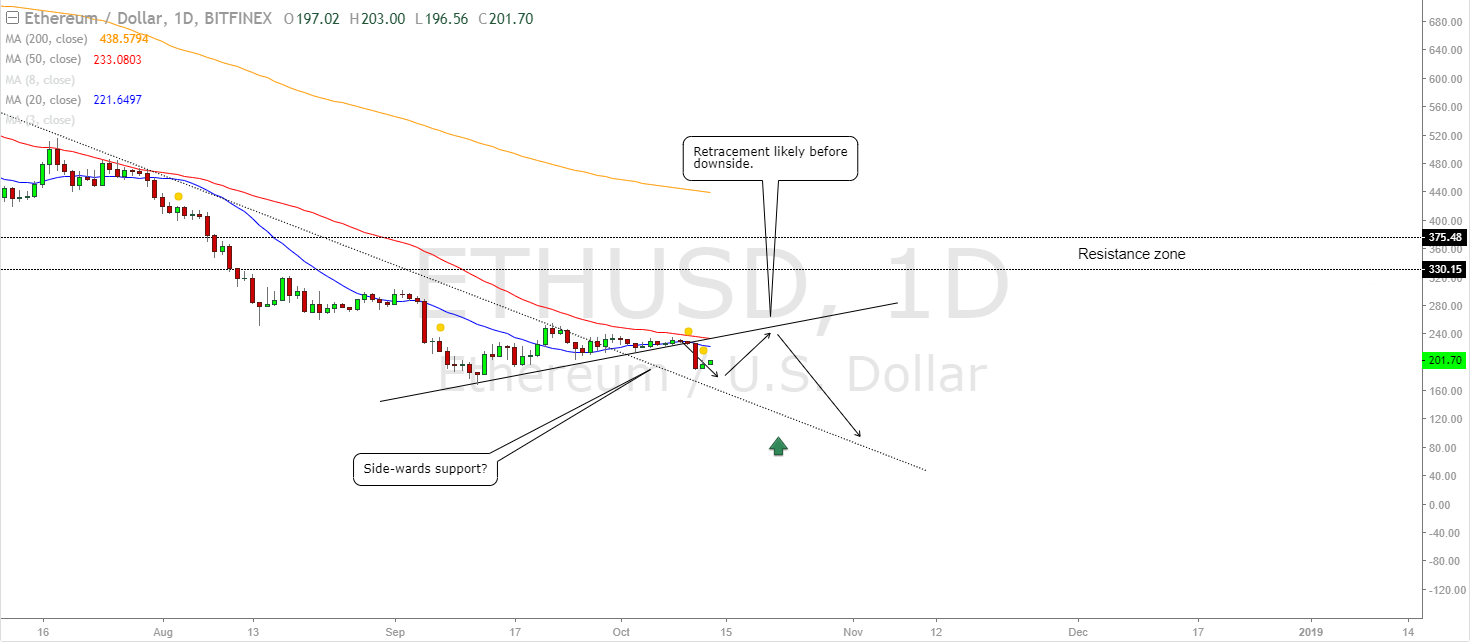 At the time of writing, the 24 hour trading volume for ETH is roughly $1.1 million, compared to Thursday's volume of $2.1 million. The trading volume is naturally low over the weekend, meaning that we shouldn't expect any major price movements until Monday. The RSI is at a healthy 61, a bit high but not quite in the overbought territory.
Constantinople Failed on the Testnet
Some key factors that may be affecting the Ethereum price is the upcoming Constantinople fork which unfortunately didn't perform well on the testnet. In fact, the upgrade ended up stalling Ethereum's Ropsten test network. This means that we may not see the fork anytime in 2018.
Looking at the testnet via etherscan, we can see that the generated blocks have no transactions, meaning that there is still an ongoing issue with the Constantinople upgrade. Surprisingly, it doesn't seem like these technical problems are affecting ETH's price, at least not yet.
What's To Come?
Luckily, Constantinople isn't the only scalability solution in the works for ETH. There is the upcoming Ethereum Plasma release, along with Sharding. All of these scalability solutions are designed to compliment each other, working on different layers of the network to increase TPS exponentially.
Even though Ethereum's Constantinople fork didn't go as planned, the fact that such a scalability solution is within arms reach gives the market much needed support. The fact that we are not seeing Ethereum's price plummet as a response to the news just shows that the market has faith in the developers and this setback is meaningless in the long run.
---
Disclaimer: This is not trading or investment advice. The above article is for education and entertainment purposes only. Please do your own research before purchasing any cryptocurrency.
Image(s): Shutterstock.com