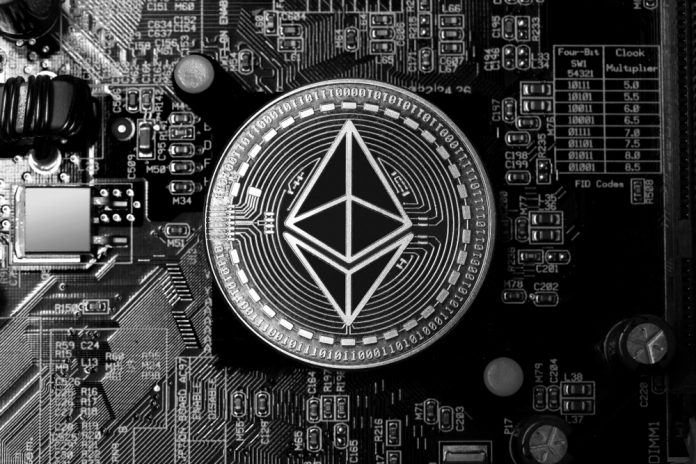 It has always been difficult to make sense of the cryptocurrency markets and their momentum. Today is no different, even though there are some very bothersome trends. Despite a small push by Bitcoin, the Ethereum price remains well behind. It is evident a lot of speculators are cooling off on this alternative to Bitcoin right now.
What Comes Next for the Ethereum Price?
A lot of things have changed for all cryptocurrencies over the past 24 hours. Most of those movements do not make any real sense, at least on paper. It is evident all altcoins followed Bitcoin's lead by example, perhaps now even more than otherwise. Bitcoin has lost a fair bit of value last night, and the altcoins saw double-digit retraces as a result.
Even though Bitcoin is seemingly recovering a bit, the same cannot be said for the altcoins. Looking at the Ethereum price, there is still an 8.91% decline over the past 24 hours. This has pushed the value of Ether down to $326, after it hit nearly $300 earlier in the day. Not the momentum Ethereum price speculators are looking for, for rather obvious reasons.
As one would come to expect, this is the direct result of Bitcoin losing value overnight. Additionally, Ethereum also lost 9% compared to Bitcoin, which only compounds the USD losses even further. Why this decline against Bitcoin has become so big all of a sudden, is anybody's guess. Recovering that lost momentum will take a few days, if not weeks, at this rate.
With the overall cryptocurrency trading volume still somewhat in the dirt, it remains to be seen how this weekend will progress. For Ethereum, its trading volume still holds strong at $1.88bn, which is not terrible by any means. Unfortunately, it seems as if there is very little interest in buying Ether right now, which is not entirely surprising.
The way things look right now, most of the ETH trading volume originates from the Bitforex exchange, which has its volume excluded. The same goes for EXX in fourth place. OKEx and Binance complete the top three with two USDT pairs. Bitfinex is the first exchange with currency support in fifth place, but also the only exchange to do so in the entire top 10.
Whether or not any real changes will occur for the Ethereum price, remains to be seen. So far, things are not looking all that great, but the momentum is slowly shifting in favor of Bitcoin. Under normal circumstances, that should be sufficient to trigger some altcoin movement as well. Even so, nothing is guaranteed in this industry.
Image(s): Shutterstock.com