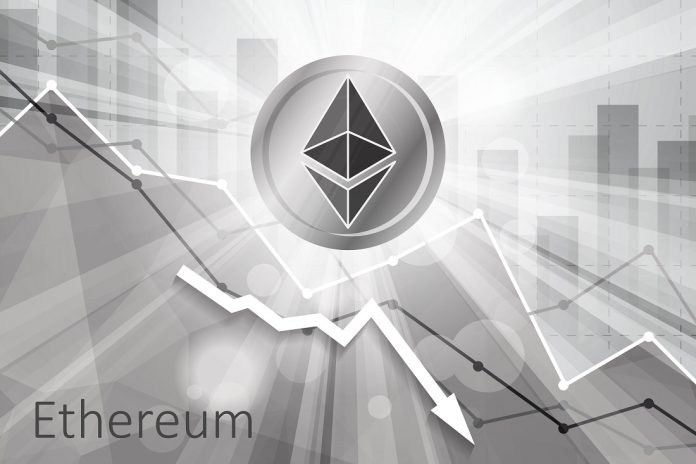 After a day of no movement, cryptocurrency markets dropped another 5% come Thursday. Most coins are in the red at the time of writing including Ethereum which is down almost 10%. ETH price dropped sharply from $124 to the current $117 in a matter of an hour, not a pleasant sight to look at.
As everybody is anticipating the New Year, trading volume is declining after the short bull run on Christmas eve. Though markets dropped quite a few percent, they are still above early December levels. Ethereum still has strong support at the $100 level, and the chance that it will test this support before the New Year is slim.
Trading Room from twitter, confirms support is around the $105 level while resistance is around $160. The market momentum is still luckily bullish so further gains are possible.
#Ethereum make it or break it

On key support

Next support 105-114

Upside Resistance 165-172 pic.twitter.com/LUlkOaGJbG

— Trading Room (@tradingroomapp) December 26, 2018
While Ethereum's price can deviate slightly from the overall cryptocurrency trend, lately ETH has been following Bitcoin's trend. As always, it is important to keep an eye on Bitcoin's price as that will probably dictate ETH's further movements.
ETH News
There aren't any notable events that have happened recently regarding ETH. It is worth mentioning that Ethereum's Co-Founder Joseph Lubin called the crypto bottom for 2018 on December 21st. There are only four more days left in the year to see if Lubin's prediction is correct.
I am calling the cryptobottom of 2018. This bottom is marked by an epic amount of fear, uncertainty, and doubt from our friends in the 4th and crypto-5th estates.

— Joseph Lubin (@ethereumJoseph) December 21, 2018
So far he has been on track. ETH hit it's lowest point in the year on December 15th when the price hit $83.
In other news, BitMex CEO Arthur Hayes told Cointelegraph Japan that he believes ETH can return to the $200 levels once new ICOs come out. He believes that may take anywhere between a year and 18 months. He also mentioned how he believes that the regulation for the industry will become more strict. When speaking about STOs, Hayes said they are comparable to ETFs or SPVs (Special Purpose Entities).
We are already seeing platforms that are working on ways to launch STOs. One that comes to mind is Polymath that created the ST-20 token standard on the Ethereum blockchain. Another platform is TokenIQ, which is an STO platform based on the Stellar network.
Security Token Offerings might just be the next evolution of ICOs which can bring the more conservative investors to cryptocurrencies. After all, there is more credibility behind a certified security offering than a traditional ICO.
---
Disclaimer: This is not trading or investment advice. The above article is for entertainment and education purposes only. Please do your own research before purchasing or investing into any cryptocurrency.
Image(s): Shutterstock.com