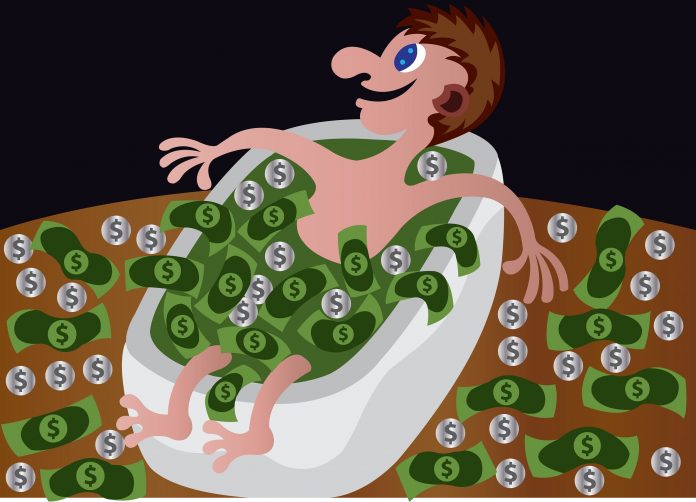 Many of you are looking at the market and wondering how low it will go before bouncing back, or maybe wondering if it will come back at all. Those pundits on the news are trying to say this might be the death of Bitcoin, and the fact it has lost value over the last few days is continuing to fuel the hype.
It is amazing how many people like to jump on the bandwagon and write sensational stories and make astonishing reports about cryptocurrency when it is either up or down. When the going was good, they wrote stories about how this was the next big thing, and now we are in a bear market (not unique in any way for any markets that trade assets) they are trying to sound the death knell for Bitcoin and all the altcoins on cryptocurrency market.
It is this speculation itself that is helping to drive the market down, and those in the know can see that investors are reacting negatively. The volatility of the cryptocurrency market is nothing new, and for those of you who are long-term players in this game take heart because many advancements for blockchain technology are happening right now ensure that it will continue to thrive. Many significant advancements by companies that are investing in this market have not gone away, on the contrary, they are pushing forward at a quick pace.
So, if you are a long-term player who recognizes the opportunity that presents itself with these current low prices enticing those with the means to get in and wait for the eventual rise as the technology and the markets mature to where they become stable. In the meantime, you can pick up some assets while the prices are low and thank your lucky stars that this opportunity is still present.
Just like with gambling, investors should only use the money they are willing to lose and not dig into their grocery fund, or the kids' college money to invest. Those that have done such things are the ones who are freaking out now because they had hoped to strike it rich without having to wade through the difficulties that have come with this immature and volatile marketplace.
Institutional money won't be coming in until they deem the price to have sunk low enough for them to invest their millions, which will raise the price once again. It's important to remember this during these bear markets.
Countless companies live in this space have no intentions of abandoning it. Companies like Coinbase came out with instant trading and a $25,000 daily limit for their users. Other major financial institutions and software companies have their sights set on the future, and so do hundreds of other companies who intend to push the technology forward.
Understand that these businesses are not in this to lose money, and the fact they are still moving forward says something about the viability of these markets.
It's the short-term "get rich quick" investors that are losing the most money in any market. While those who play the game long-term with visions of the future, in their eyes where blockchain technology, will become the thing that advances humanity to the next level. Bitcoin, with all the other altcoins on the market, will eventually mesh into one currency that will be recognized around the planet as a legitimate means of buying anything, anywhere, with no centralized governmental controls.
It may take a good deal of time for all this to happen, but once we are there one can only imagine how much more those coins will be worth, and how much more wealth the long-term investor who waited patiently for things to mature will have versus those who just wanted to get in and out to make a quick buck.
Image(s): Shutterstock.com