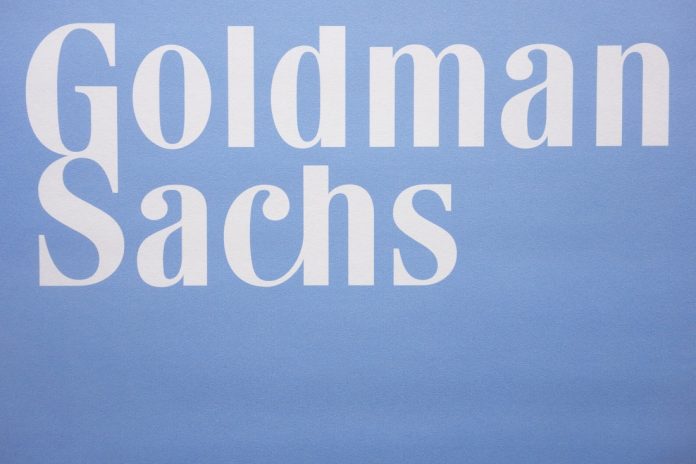 The race for the cryptocurrency custodial king is quickly heating up. Just days after Fidelity Investments announced that it would offer crypto security and storage services, BitGo has announced the closing of its Series B funding round. The startup offers crypto custody solutions through its BitGo Trust subsidiary. The $58.5 million round saw participation from Wall Street giant Goldman Sachs as well as from former hedge fund manager turned Bitcoin bull Mike Novogratz. BitGo will use the funds to develop its crypto wallet as it seeks to capitalize on increasing interest from institutional investors.
$1 Trillion Market
Digital assets are going to be the game-changer and institutional investors are gradually realizing this, Novogratz stated. Novogratz, whose crypto merchant bank Galaxy Digital Ventures is listed on the Toronto Stock Exchange, explained why he invested in BitGo:
We have been impressed with BitGo's world-class team, their deep technical understanding of digital assets as well as their ability to deliver institutional-quality products to investors. Our team is excited to support BitGo as it enters into this next phase of growth.
BitGo is based in Palo Alto, California with offices in London, Tokyo and Singapore. Founded in 2013, the startup has grown to become a major player in the crypto security and compliance sector. Currently, it holds over $2 billion worth of digital assets in its multi-signature wallets as well as offline vaults. With over $15 billion worth of crypto transactions monthly, BitGo claims to be the world's largest processor of on-chain bitcoin transactions, handling 15 percent of all global bitcoin transactions.
The partnership with Goldman Sachs and Galaxy Digital is an indicator of the startup's unique position, its CEO, Mike Belshe, stated. He further expressed his optimism that the crypto market is going to fivefold from its current market cap which stands at $210 billion.
No one is better positioned than BitGo to serve institutional investors who want to trade cryptocurrencies and digital assets. That's why we're focused on figuring out what it takes to secure a trillion dollars. The market's not there yet but our job is to be ready first.
As revealed by Bloomberg, combined Goldman Sachs and Galaxy Digital raised $15 million. According to Rana Yared, a managing director at the New York-based investment bank, BitGo's "product, unique services, and the management team" were what appealed to the bank the most. Yared further hinted at further involvement in the industry at the back of the ever-rising rumors that the bank is developing its crypto custody solutions.
We view our investment in BitGo as an exciting opportunity to contribute to the evolution of this critical market infrastructure.
Just days ago, another Wall Street giant, Fidelity Investment, announced that it would be offering crypto storage and trading platform. The global asset management giant stated that it would target institutional investors as it seeks to "make digital assets more accessible to investors."
Image(s): Shutterstock.com