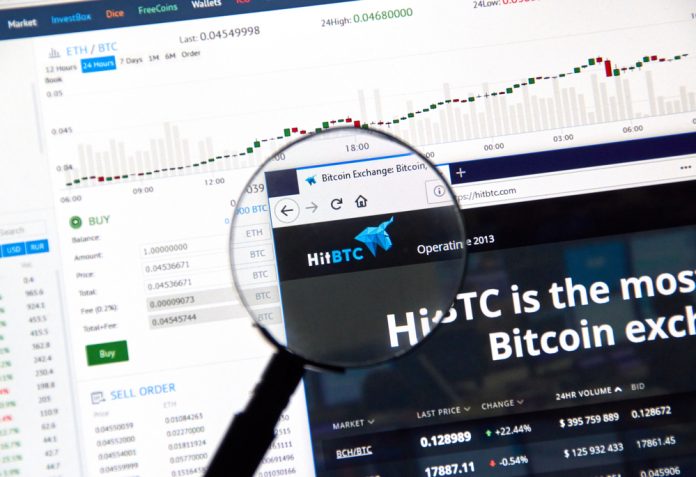 Cryptocurrency exchanges play a vital role in the world of Bitcoin and altcoins. Not every exchange has a solid reputation, which is only to be expected. HitBTC is facing a lot of scrutiny over its KYC procedures for verifying user accounts. It seems this situation is only getting further out of hand as time progresses.
HitBTC Issues Are Growing Worse
Even though HitBTC is one of the older cryptocurrency exchanges out there, it is facing a lot of scrutiny. Ever since the company introduced stricter KYC verification procedures, users have complained about not being able to withdraw funds despite submitting all of the required information. It is evident this situation will need to be resolved soon.
One particular user has been documenting this annoying process on Twitter. He has been trying to unlock his mother's account in order to withdraw her cryptocurrency holdings. So far, the process has not been going according to plan, despite the fact that he's submitted various requested documents including a passport scan, utility bills, bank statements, and so forth.
Update on my mom's saga with @hitbtc. Her account is still locked, & after submitting a driver's ID, passport, bank statements, utility bills, txids & screenshots, she had a skype convo with them this morning. This is their response. Her acc. has been frozen for 3 months #bitcoin pic.twitter.com/ms8baB5qaP

— sicarious (@Sicarious_) July 25, 2018
It is evident a lot of information has been submitted which goes beyond the scope of traditional KYC procedures. Most companies require an ID scan or a bank statement to settle these matters. In the case of HitBTC, its demand for information appears insatiable, and it is a bit unclear why the company needs so much documentation in the first place.
Considering that some users have had their accounts frozen for anywhere from a few days to multiple months, things are not looking great for HitBTC. Other users have started to complain about this lengthy process, and something will need to change sooner rather than later. After facing a lot of social media backlash, the user mentioned above has seemingly successfully resolved the situation.
It is unfortunate that exchanges only seem to make improvements once their flaws are exposed. Exchanges will need to step up their customer support as this industry grows more popular. More users means there will be more incidents like these, which may make a lot of people cryptocurrency-averse once again. These sorts of situations need to be avoided at all costs.
It is not the first time HitBTC has faced public backlash over its customer support or lack thereof. For the company, improving its overall customer support needs to be the top priority, even though it remains to be seen whether any real changes should be expected in this regard. It is always unfortunate to see people struggle to get money off exchanges, which further highlights the need for decentralized trading platforms to take center stage.
Image(s): Shutterstock.com