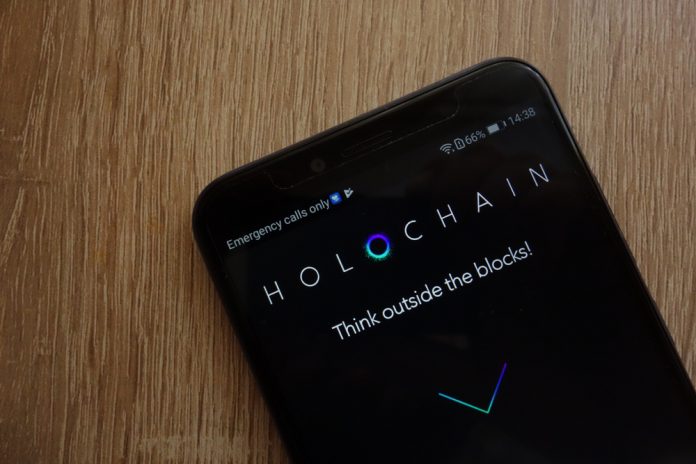 With all cryptocurrencies finding themselves in an interesting position right now, it quickly becomes apparent things could easily swing either way. As long as Bitcoin remains at a status quo, altcoins could either gain or lose significant value. The Holo price, after facing a rough patch, is seemingly moving in the right direction again. While the gains are looking solid, there is a lot of bearish pressure as well.
Can the Holo Price Mount a Comeback?
While Bitcoin remains in its current uneasy situation, one would expect altcoins to attempt mounting a comeback. Most of them are seemingly incapable of doing so at this time, although some markets try to push the pace. Holo is one of those markets which usually tends to buck the trend, although it has come under a lot of pressure in recent weeks. As such, traders were not too happy with this momentum, although it seems things are turning around.
In the past few hours, there has been a remarkable turn of events where Holo is concerned. More specifically, the Holo price has risen by 5% in both USD and BTC value. There is also a 6.3% increase in ETH value. Because of these gains, one HOT is now valued at $0.001166, or 30 Satoshi. Especially this latter aspect is of great interest to traders, as it seemed such a value would not be reached for some time.
As was to be expected, this current momentum has triggered a lot of excitement on social media. H_O_L_O_Dude, for example, is about ready to start performing a moonwalk based on the current momentum. While the gain is worth paying attention to, it is not necessarily backed by sufficient trading volume or enthusiasm. It is possible the high for the day has been reached already.
Soon…. #HOTLING #HOTL pic.twitter.com/ydH4iUXjOQ

— H_O_L_O DuDe 😏 (@H_O_L_O_DuDe) March 2, 2019
Eren Diler, who is also keeping a close eye on the Holo chart right now, expects a push to 32 Satoshi later today. While some traders expected 36 Satoshi to be the high for the day, that seems rather unlikely at this time. Even so, there is nothing too get overly excited about as of right now, as a minor 5% jump should not be all that surprising after the most recent downtrend.
#holo 32 sat 🚀

— Eren Diler (@ErenDiler10) March 2, 2019
While those price targets may seem somewhat realistic to a lot of people, there will always be individuals who expect bigger and better things. Ken Lin, for example, thinks it is still likely there will be a push to 40 Satoshi over the coming weeks. Not impossible by any means, although the current momentum simply doesn't warrant a massive surge as of yet.
#HOLO let's make some moves to 40 sats!!

— ken lin (@cryptocandycane) March 2, 2019
While most Holo speculators will be quite pleased with how things are going, it is evident this may very well be the high for this weekend. Until Bitcoin turns on the pumps again, it seems unlikely one should expect a major development for HOT. One never knows how these markets will evolve, though, as cryptocurrencies are volatile and mysterious.
---
Disclaimer: This is not trading or investment advice. The above article is for entertainment and education purposes only. Please do your own research before purchasing or investing into any cryptocurrency.
Image(s): Shutterstock.com