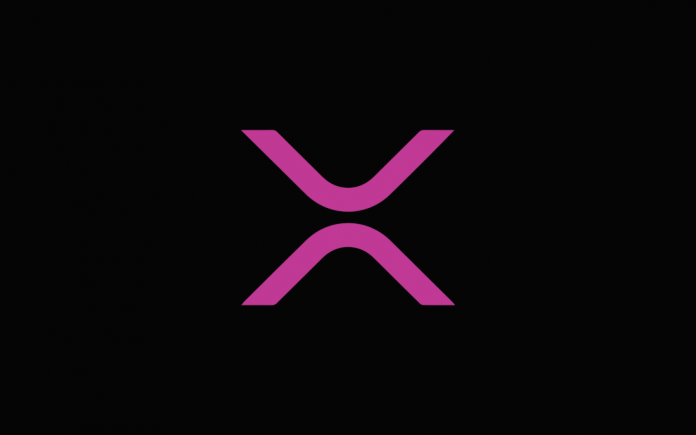 For those cryptocurrency users who are waiting for a bull trend, it seems the wait will not be over this weekend. Bitcoin has dipped in the red again, which usually doesn't bode well for the alternative markets. On days when the XRP price loses over 2% for no good reason, there simply won't be too much to be excited about.
Coinbase Listing Isn't Helping the XRP Price
This week had a lot of interesting news for cryptocurrencies, tokens, and digital assets alike. When Coinbase confirmed they were adding XRP to both the Pro and regular platform, people expected a major bull run to materialize. As has been the case for other currencies getting listed on the exchange, no real uptrend materialized for XRP in the end. In fact, the hype has evaporated almost completely.
As a result, there is a very notable XRP price decrease throughout the day. With a 2.4% setback in USD value, one XRP is now priced at $0.3146. There's also the 1.9% decline in XRP/BTC, driving the value below 8,200 Satoshi once again. Neither of these trends is too worrisome right now, but it appears there will not necessarily be a recourse later today.
Even though the market itself shows no interest in moving up. the XRP community continues to try and make things happen. Neptune XRP wouldn't mind seeing more people drop Bitcoin donations and switch over to XRP instead. From an environmentally-friendly perspective, XRP would make a lot of sense. However, Bitcoin's impact on the environment has also been severely exaggerated in recent years.
@greenpeece think you need to reconsider which crypto you accept for donations! #Bitcoin is certainly not environmentally freindly! If you really care about the planet, do the world a favour, change to one that is, #XRP 😀 pic.twitter.com/NbAQKfNr7y

— Neptune XRP 👍 🚀 🇬🇧 (@JohnFul44968436) March 2, 2019
Some other users are seemingly flocking to XRP because it is the more stable currency on the market today. While it would make sense for some people to convert their fiat currency into something like XRP, it is not necessarily the best idea to put all of one's eggs in the same bucket.
Just dumped 185 #ghanacedies for xrp , xrp is a stable tender , the nations currency devalues every second , i can't imagine how horrible it would look holding #cedis against #xrp , that's a painful joke , #xrp went up by 39,000% , compared to $1=5.2 #ghanacedis . @bankxrp pic.twitter.com/I8RBpQqjCQ

— Ripple Defender (@Spence12341) March 2, 2019
For those users who are desperate to make some profit with XRP regardless of the current market trend, arbitrage opportunities are always worth looking into. As far as XRP is concerned, there are a few interesting and potentially lucrative options to look into today. With potential profits of up to 2%, these traders can help a lot of trader negative the asset's net losses.
#XRP
Buy at #Coinbase and sell at #Cex. Ratio: 1.02%
Buy at #Coinbase and sell at #Bitfinex. Ratio: 1.94%
Buy at #Bitstamp and sell at #Cex. Ratio: 1.10%
Buy at #Bitstamp and sell at #Bitfinex. Ratio: 2.02%#bitcoin #arbitrage #arbitraj #arbingtool https://t.co/xiFUPzcOcC

— Arbing Tool (@ArbingTool) March 2, 2019
As long as Bitcoin does not find new stable ground, no one should expect alternative markets to offer something different. For XRP, the reliance on Bitcoin has become less apparent, except during times like these. When the momentum sours, no currency will escape the grasp of Bitcoin dragging everything else down with it.
---
Disclaimer: This is not trading or investment advice. The above article is for entertainment and education purposes only. Please do your own research before purchasing or investing into any cryptocurrency.
Image(s): Shutterstock.com