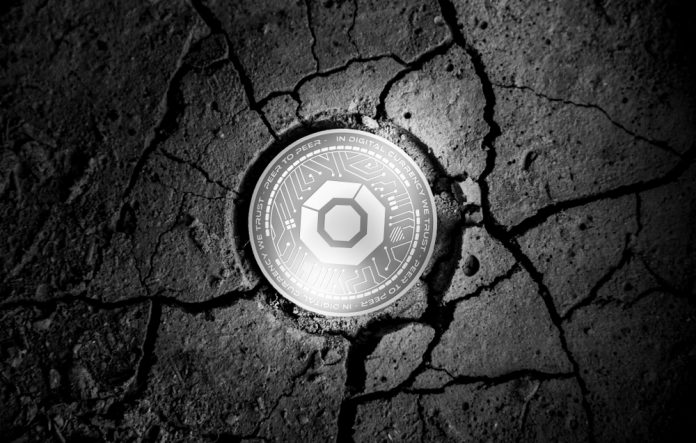 Even though some altcoins are generating a bit of an uptrend, there is still a good chance the momentum will turn around. In the case of Komodo, the altcoin is making some interesting gains right now. The platform is positioning itself as a facilitator of atomic swaps, but there are other things going behind the scenes as well.
Komodo Price Gains Pile Up
Looking at the bigger picture, this weekend has not been overly impressive for the top cryptocurrencies. Komodo shows there is plenty of room for upward momentum in the end, although it remains to be seen how long this trend will remain in place. A steep uptrend like this shows money is still flowing into cryptocurrencies at this stage, which is a good sign.
Over the past 24 hours, the Komodo price has been on the rise in a spectacular fashion. The recent 9% gain pushes the value of KMD above the $1 level again, and there is also a strong uptrend in the KMD/BTC department. All of this is happening with under $1m worth of trading volume, though, which is something to be concerned about.
One particular development taking place behind the scenes of Komodo is how the platform is looking to add support for VerusHash algorithm. This gives users an interesting option to mine KMD accordingly. At the same time, this might mean a second blockchain will need to be introduced, albeit specific details are vague on that front.
It will be possible to mine $KMD with #VerusHash algorithm as an option within few months in @KomodoPlatform. This is what #JL777, the leader of #Komodo said @marmarachain Discord platform. @VerusCoin $VRSC https://t.co/tX9Eqk1OVr

— MarmaraChain (@marmarachain) October 13, 2018
More and more people are starting to realize the full potential of Komodo and its underpinning technology. Unlike virtually any other blockchain out there, the platform provides extensive scaling and not sacrifice security in the slightest. There are numerous ways of building a blockchain infrastructure, and Komodo is certainly doing a lot of things right.
How does the @KomodoPlatform allow for such extensive scaling whilst retaining security? We've written about this here as our final part of the Focus Fire series on #Komodo 🚀https://t.co/Yx0zFJU8fr by @_DKleine
– #altcoins #cryptotwitter #blockchain

— CryptoMurmur (@cryptomurmur) October 14, 2018
Most traders are seemingly not too convinced the Komodo uptrend will remain in place all that long. CRYPTO FREAK is a bit bearish at this time, although it seems this chart was drawn well ahead of this current price uptrend. At the same time, a steep push without real volume does not instill too much confidence, thus it will be interesting to see what the future holds for this altcoin.
Set up has a bearish bias, as range currently became resistance -indicating that if it fails to get back in and confirm support within blue box – a leg down will occur

On this set up I would lightly enter once support is confirmed on bottom of blue box and ABOVE pic.twitter.com/jy2g6byUJJ

— CRYPTO FREAK 🌐 (@teddycleps) October 14, 2018
Because of these current gains, things look rather promising for KMD holders. At the same time, it will mainly hinge on how Bitcoin's price evolves over the coming hours and days. Until the world's leadling cryptocurrency starts to hide an upward stride in full force again, it seems very unlikely there will be any stability for altcoins.
Image(s): Shutterstock.com