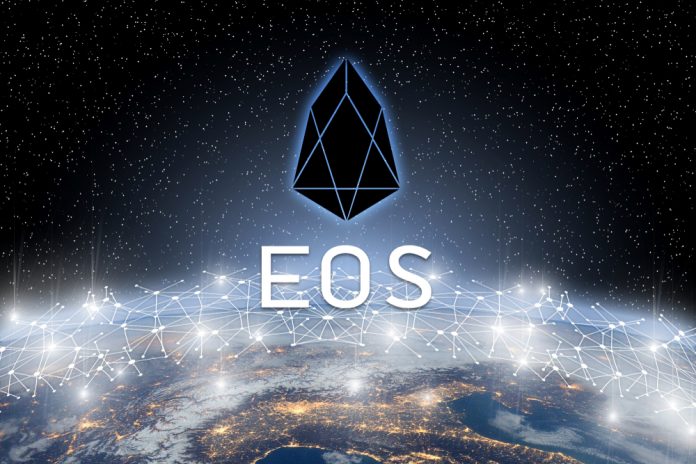 With a market cap of just under US$7 billion, EOS is the fifth-largest cryptocurrency by valuation. Despite its massive valuation, its recent mainnet launch has been riddled with failures and shortcomings. However, it may soon see a boost in legitimacy thanks to the capabilities set to be provided through the MyWish Smart Contract platform.
In their July 24 weekly development report, the MyWish team shared exciting plans to enable smart contract creation on the EOS network. This initiative's development is already underway, and it's estimated to be 7% complete at the time of report. This achievement will make EOS the fourth blockchain on which contracts can be created through MyWish, alongside Ethereum, Bitcoin, and NEO.
MyWish has been quietly growing as a leading smart contract builder, whose services currently span about a dozen contracts on three blockchains. For individuals, inheritance, marriage, and deferred payment contracts can be made for a small payment via MyWish through a simple interface. For businesses, MyWish offers token creation, crowdsale, and airdrop contracts. MyWish can also be used to create decentralized investment pools. These contracts carry fees of around 2 ETH each, and these payments are used by the team to purchase MyWish from exchanges.
While there have been over 1,500 contracts created so far, with new contracts added every several weeks, MyWish remains under the radar, with a current market cap of approximately US$1.4 million and a token price of under $0.08, more than 65% down from its ICO. However, supporters suggest that MyWish's enabling EOS contracts will generate huge support from the massive EOS community. The current deadlines suggest that this development will be completed within two months. The MyWish team has been notoriously timely, meeting or exceeding every single deadline since its creation in late 2017.
The exact functionalities of the upcoming EOS contract builder have not been revealed, but the team has indicated that it will create new uses specifically for EOS. In the team's own words, "MyWish will definitely be the first contract builder for EOS."
Additionally, the team is turning their focus to new marketing initiatives. Marketing campaigns targeting members of both the wider cryptocurrency community and the general public are beginning to unfold across many mediums. Team members will also be speaking at multiple conferences, and talks of a partnership with Lindsey Lohan and her charity foundation have also been unveiled.
When this development comes to fruition, the simple smart contract capabilities for EOS will be much-needed proof of the legitimacy of a network that has thus far been plagued by criticism from the greater crypto community. For EOS, this will surely provide much-needed exposure to a project that, despite its many great developments, remains overlooked by many.
Image(s): Shutterstock.com