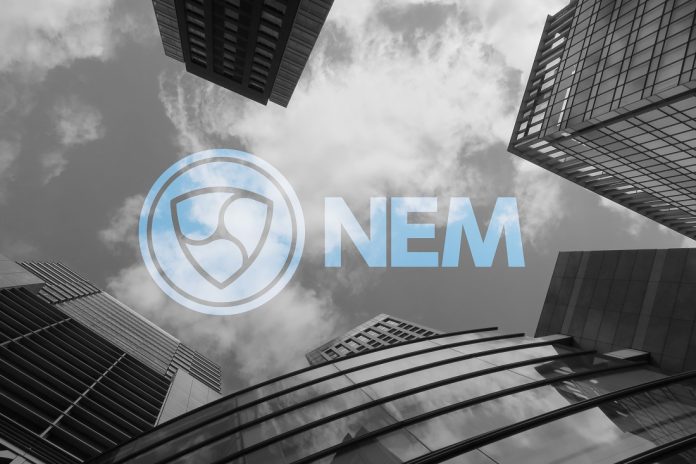 The year 2018 has been one with mixed momentum for most cryptocurrencies and digital assets. NEM Is one of the big examples in this regard, as its initial hype has all but evaporated over the past few months. Today, it is one of the strongest risers in the market cap top 15, as its value has surpassed the $0.08 mark once again.
NEM Price Makes Big Boy Moves
Considering how last week was filled with so much negative pressure, it is all the more interesting to see currencies such as NEM make a big move once again. This particular altcoin has seen its fair share of problems, primarily in the form of losing value. There was also the major Coincheck hack, which saw quite a significant of NEM being stolen in the process. That event spooked the market a bit, which is only to be expected.
Over the past 24 hours, however, NEM has shown why it is one of the more resilient markets. More specifically, the altcoin gained a surprising 13% in USD value and 5% in BTC value. These gains are quite telling, as it helps achieve two major milestones. First of all, one XEM is worth over $0.08 again. Secondly, the value surpassed the 2,000 Satoshi mark again, which can become a critical support level moving forward.
The big news involving NEM this week is how it is a 'partner" of the Darcmatter project. This new project will enhance capital flow and transparency in the alternative investment industry. As such, it is another example of how cryptocurrency technology can make a meaningful impact in the financial industry as a whole. An interesting concept to keep an eye on, although it might not affect the NEM price all that much.
DarcMatter @DM_Coin was built to enhance capital flow and transparency within the alternative investment industry by providing direct access to alternative investments. Indeed, what they do matters. https://t.co/TPCLn5EU93#DarcMatter #NEM #Blockchain #NEMecosystem #NEMprojects pic.twitter.com/okZdMAqGDv

— NEM (@NEMofficial) November 28, 2018
When looking at the bigger picture for altcoins, it is evident the year 2018 has not been the greatest. In fact, NEM lost 92% at the lowest point last week. This is not the biggest retrace in the altcoin world, but it earns the popular currency a spot in the top five.  Even so, this recovery should help it return to the $0.1 level eventually, assuming Bitcoin doesn't collapse again later today.
It's been a solid year…. said no one ever! 2018 so far… #Vechain -99% #Qtum -96% #cardano -93%#Lisk -93%#IOTA -92%#NEM -92% #bitcoingold -91%#DASH -90%#OMISEGO -90%#BCASH -90%#NEO -88%#Litecoin -85% #Zcash -83% #Ethereum -82% #ethereumclassic -81%

— Phillip Nunn 🚀 (@PhillipNunnUK) November 21, 2018
From a technical point of view, it would appear this most recent NEM uptrend may not necessarily be sustained all that long. The short-term gains may have peaked already at the current level, although there is plenty of reason to be cautiously optimistic as well. Anything can happen where these markets are concerned.
いつの間にか9円回復しててワロチ#NEM #XEM $XEM pic.twitter.com/cqTvA3ebcV

— bard@nem / KUMA COFFEE (@design_bard) November 28, 2018
When looking at the bigger picture, this NEM price gain would not be possible without Bitcoin regaining some of its lost value this week. As such, NEM is one of the currencies which heavily relies on Bitcoin's momentum. While that can work in its favor, up to a certain extent, it can also lead to massive losses if Bitcoin remains this fragile. A very tough balancing act, for rather obvious reasons.
---
Disclaimer: This is not trading or investment advice. The above article is for entertainment and education purposes only. Please do your own research before purchasing or investing into any cryptocurrency.
Image(s): Shutterstock.com