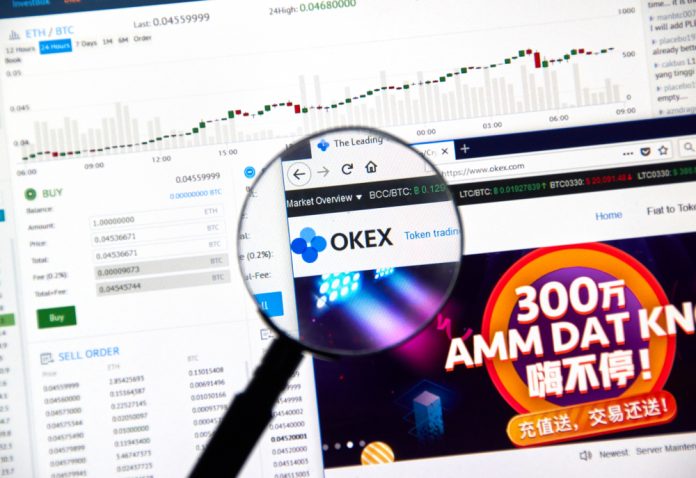 There's never a boring day in the world of Bitcoin and cryptocurrency. Some new form of drama seems to unfold at every possible turn. A new discussion on Reddit focuses on a major long position which was liquidated on the OKEx platform. It seems unlikely this open loss will be repaid, which could have all kinds of troublesome consequences.
The OKEx Long Position Debacle
In the world of cryptocurrency, margin trading is often considered to be a very bad idea. This is mainly because users can leverage their actual holdings and bet against the price of Bitcoin or open a long position when they hope its value will spike. With such volatile markets in the cryptocurrency industry, overexposure to long and short positions can be very disastrous in the long run.
For one OKEx trader, it appears things are quickly going from bad to worse. Over the past few days, one long position was liquidated for a value of $415 million. This is not a positive sign by any means, and it shows that some exchanges are far too lenient when it comes to letting users leverage their positions. As a result of this development, there is a current open loss of 950 bitcoin which will need to be sold by Friday.
@OKEx_ You currently have a 400million dollar liquidation, half of OKEX BTC quarterly open interest, could you make a statement how you are about to handle that come Friday because that is a socialized loss of 50% if market drops from here. #bitcoin @OKCoin @BitMEXdotcom

— ibankbitcoins (@ibankbitcoins) July 31, 2018
So far, the loss has not been bought up. If it's not bought up by Friday, the OKEx insurance fund may take care of this pressing problem. There is a good reason why exchanges and trading platforms take out insurance, as losses will need to be covered in one way or another. Failure to do so could have major consequences for the cryptocurrency industry as a whole.
One potential problem is that the OKEx insurance fund will only cover a portion of the open loss. Considering that there will still be a discrepancy, it remains to be seen how the situation will unfold in the coming weeks. There is also a chance that this will have a positive impact on the Bitcoin price.
Regardless of the outcome of this debacle, it is evident OKEx will have a lot to answer for. More specifically, the company has a very small insurance fund, yet it lets users take out leverage positions which well surpass the regular figures. Bitmex, another popular margin trading platform, increases its insurance fund pool on a regular basis to cover issues caused by margin trades on its platform. Other exchanges will need to do something in this regard to avoid future issues as well.
Whether or not OKEx can resolve this issue on its own remains to be seen. This long position liquidation is a very unfortunate incident, mainly because people had hoped that Bitcoin would see another big bull run over the next few months. It seems those expectations were completely unjustified, although there is still a good chance that more positive Bitcoin price momentum will materialize later this year.
Image(s): Shutterstock.com