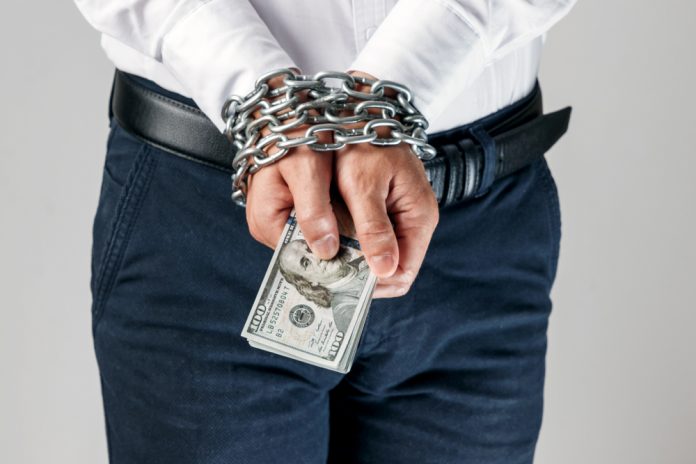 Various firms related to Bitcoin and other cryptocurrencies have no honest intentions. This problem has plagued the industry for quite some time now. The CFTC recently scored a big victory in this regard, as The Entrepreneurs Headquarters Limited was forced to pay $1.9 million for its fraudulent Bitcoin and binary options offerings.
CFTC Continues to Crack Down
Despite the appeal that cryptocurrencies may have at this time, users need to be more cautious than ever. There is a growing number of companies which aim to defraud potential investors first and foremost. Distinguishing the legitimate companies from their fake counterparts is very difficult unless one knows what to look for exactly.
In the case of The Entrepreneurs Headquarters, a UK-based firm, its Bitcoin and binary options scheme attracted a lot of attention. The company never registered with the CFTC to offer its investment products. Additionally, nearly half a million dollars worth of Bitcoin was collected from investors. This money was supposed to be converted to fiat currency and invested in binary options on the customers' behalf.
Although such a business model sounds more than plausible on paper, the UK firm never saw any returns. The company's owners do not possess the necessary trading expertise, nor would they ever have achieved the promised high returns. None of the incoming Bitcoin deposits were ever converted to fiat currency for investing purposes, as all funds were misappropriated. This fraudulent behavior needed to be punished.
By actively soliciting investment through social media and YouTube, the people pulling the strings clearly showed malicious intent. They did everything possible to make the company appear legitimate, yet none of the investors ever got their money back. Not one single trade was ever conducted on behalf of investors either, and all reported trading profits were completely fake.
Because of this illicit behavior, the defendants will need to pay $432,184.79 back to customers to cover the stolen money. They have also been forced to pay a $1.5 million civil penalty for operating a fraudulent Bitcoin and binary options scheme without registering with the CFTC. Moreover, both defendants are banned from trading or registering with the CFTC. A lifelong ban is nothing to sneeze at.
This is another example of how illicit activity involving Bitcoin is never the answer. Even though the allure of Bitcoin's perceived anonymity will come into play on a regular basis, there is no reason for anyone to use cryptocurrency for illegal purposes. Doing so will ultimately lead to one's being apprehended, as Bitcoin is simply not a tool to facilitate crime or launder money.  
Image(s): Shutterstock.com