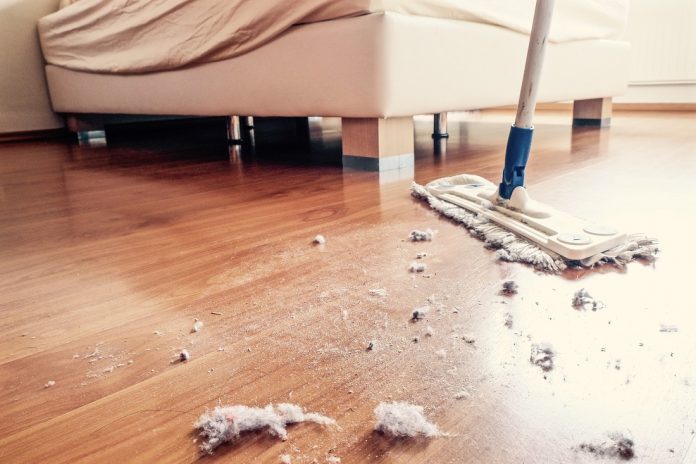 The Bitcoin network appears to be under attack once again. No malicious miners are colluding to take over the network, albeit a new flood of transactions might cause some concerns. Samourai Wallet dubs this as a "dusting attack", which can have troublesome consequences for those masking their tracks through extra privacy features and services.
The Latest "Dusting Attack" on Bitcoin
It has been well documented how Bitcoin natively lacks both privacy and anonymity in this day and age. Even though a lot of government officials will gladly claim otherwise, Bitcoin's network is very transparent despite not sharing any real user information right away. Additional privacy solutions exist, such as specific wallets, mixers, and so forth.
The main reason why these privacy-oriented services seem to be popular is because they 'unlink" Bitcoin inputs when transactions are made. As such, it becomes a lot more complicated to link transactions together, effectively removing the trial of digital breadcrumbs Bitcoin transfers usually leave behind. It is not an illegal business model by any means, although some people may use such services for nefarious purposes first and foremost.
One has to keep in mind none of these privacy-oriented solutions are perfect. Everything in the cryptocurrency world can be disrupted with enough effort and money. It appears one particular method of attack is being explored by an unknown entity right now. This so-called "dusting attack" revolves around sending fractional amounts of Bitcoin to different users. It is unclear why this money is being distributed or why these specific addresses are being targeted.
If you have recently received a very small amount of BTC in your wallet unexpectedly, you may be the target of a "dusting attack" designed to deanonymise you by linking your inputs together – Samourai users can mark this utxo as "Do Not Spend" to nip the attack in the bud. pic.twitter.com/23MLFj4eXQ

— Samourai Wallet (@SamouraiWallet) October 25, 2018
The biggest problem associated with such a dusting attack is how it can link wallet address inputs together. Users who claim these funds as their own will not be at risk of having their privacy disrupted as long as the received funds are not spent in the process. Some wallet services make that process a bit easier than others right now, although most Bitcoin users will not be too bothered by this particular development.
This particular "dusting attack" is noteworthy for many different reasons. First of all, it only confirms how transparent Bitcoin really is, as attackers can purposefully find the addresses of users who might be masking their identity and activity through other means. Additionally, it also shows how Bitcoin is becoming more popular, which will only lead to even further attacks on this level moving forward.
Whether or not anyone wants to effectively disrupt Bitcoin as a whole, remains unclear. It is equally possible this attack is not as widespread as the Samourai Wallet team may want to believe at this time. Even so, any incident in this regard needs to be taken seriously. Bitcoin's transparency allows for such developments to take place without too much effort. That is both a blessing and a curse at times like these.
Image(s): Shutterstock.com