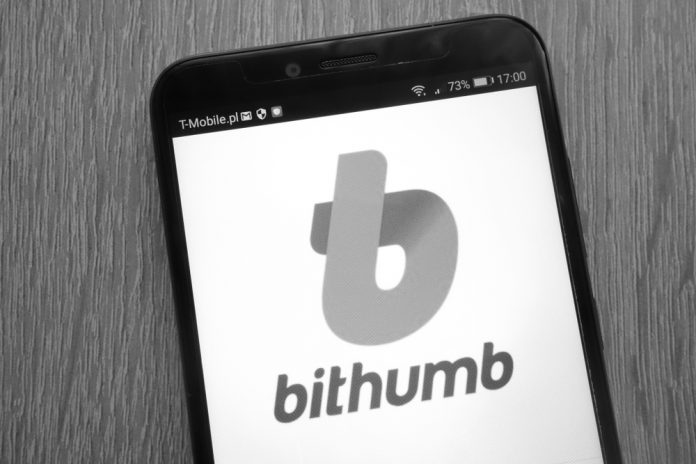 Cryptocurrency exchanges play an increasing role of importance in this growing industry. Not all exchanges have an unblemished record, as Bithumb suffered from a hack not that long ago. Despite this setback, the company is coming under new management. BK Global Consortium successfully purchased the platform and its technology for the price of $353m.
Bithumb is Under New Management
It is not entirely uncommon for cryptocurrency exchanges and trading platforms to find themselves under new management. In the case of Bithumb, the decision is a bit unusual. Considering how this exchange recently suffered from a hack which cost a fair bit of money, it remains to be seen how all of this will play out exactly.  It seems this hack has sparked some renewed interest in the company as a whole.
The Daily Economy reports how Singapore-based BK Global Consortium has made a successful bid for the company. That in itself is very interesting, considering there was no real indication Bithumb was even up for sale at this time. It is one of the more popular cryptocurrency exchanges in South Korea, even though it is also a bit controversial due to its premium price difference compared to other global platforms.
One could argue the price to be paid for the exchange is quite steep. Estimating its value at $353m following a multi-million dollar hack might not necessarily be what most people had expected at this time. At the same time, the exchange was valued at $880m back in February 2018. That figure was primarily based on the hype surrounding cryptocurrencies at that time, by the look of things.
For the time being, there are still a lot of unknown factors regarding this change of management. BK Global Consortium wants to maximize the exchange's potential and reduce commissions in the future. At the same time, they will not be the sole owner of the exchange, as BK Global Consortium will own 50%  +1 of the total number of shares.
Behind the scenes, the consortium purchased shares from 10 shareholders. It is expected this deal to be finalized in mid-December. The new biggest shareholder will become Kim Byung-gun, who previously owned the fifth-highest amount of shares in this company. Doubling down on efforts following the recent hack shows Bithumb still enjoys a high degree of trust from existing shareholders.
It will be interesting to see what the future will hold for the Bithumb company as a whole. Rumor has it there will be a Bithumb Dex venture launching fairly soon, which specializes in decentralized cryptocurrency trading. This is similar to a venture announced by other major exchanges, as decentralized trading is becoming the new meta in the world of Bitcoin and altcoins.
Image(s): Shutterstock.com