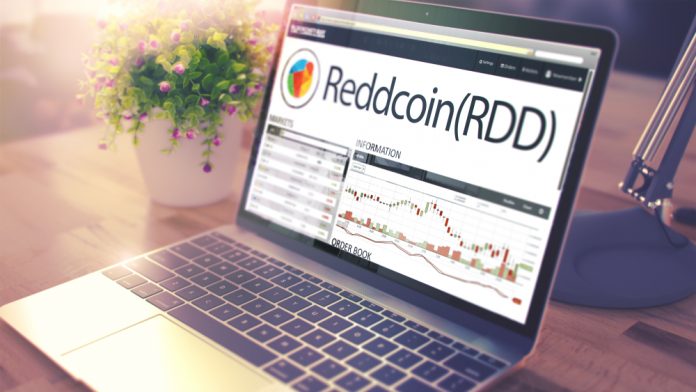 A lot of the cryptocurrency price action tends to take place outside of the market cap top 20. Altcoins often thrive regardless of how Bitcoin is evolving at that time. The ReddCoin price is an interesting indicator in this regard. This often overlooked project is noting solid gains across the board despite relatively low liquidity.
ReddCoin Price Makes a Strong Comeback
The ReddCoin project is very easy to explain. This venture has been around since 2014 and was touted as the first blockchain platform to use personalized IDs for social media tipping. It has taken a lot of hard work to make this come to fruition, yet the ReddID public release is drawing near. Users can link this digital ID to all popular social networks and send tips to other users in the form of the native RDD cryptocurrency.
Over the past few months, there has been a lot of excitement regarding this upcoming feature. It is possible that excitement causes today's price gain. A strong 17% increase in USD value and an 18% gain on Bitcoin show ReddCOin is in high demand all of a sudden. This is taking place despite the measly $6.1m in trading volume, which mainly comes from the Upbit exchange, as well as Bittrex.
Earlier this week, there was some minor dismay across social media. Crypthal explains the disappointment felt by the lack of proper communication from the ReddCoin developer team. As such, he expected the market to grow tired of this altcoin, yet the opposite has come true. The feelings of one individual hardly ever reflect overall community sentiment, and this Tweet appears to be no different.
Once again, disappointed by #RDD lack of communication. The devs keep making hollow promises that they never keep.
The market is getting tired of it now… #Reddcoin

— crypthal (@crypthal) September 22, 2018
Some more details regarding ReddID have been made public over the past few days. Images have surfaced as to how this solution will integrate with Facebook and Twitter to introduce RDD tipping. A very interesting showcase of what this technology is capable of, although it remains unclear how popular this concept will be moving forward.
RT @wreddhead: #ReddID has TIP buttons like these for #facebook and #Twitter !!!

Go Reddcoin!!!#reddcoin #SocialMedia #Crypto#RDD #btc #Bitcoin #ethereum#ETH #xrp pic.twitter.com/3kVdY2572g

— LUCKYCOINS (@luckycoins_io) September 29, 2018
On the technical analysis front, it seems ReddCoin is well underway to hit key targets. According to BullSignals17, things will go up from here. It is expected a target of 86 Satoshi is within reach. At the time of writing. RDD sits at 66 Satoshi, thus there is still a rather long way to go.
RT @BullSignals17: #ReddCoin 🚀🚀#RDD thanks 😁$btc $arn $eth $xlm $snt $xrp $ltc $xmr $rdd $dgb $xvg $ant $gnt $ark $eng $etn $strat $sc $nav $trx $ada $eos $snm $tel $nxt $ark $key $cvc #Altseason #Bitcoin #coinbase #moon 🌝

Telegram : … pic.twitter.com/QwI2YN0Dsh

— LUCKYCOINS (@luckycoins_io) September 29, 2018
In the world of cryptocurrency, price trends can materialize and evaporate in very quick succession. For the ReddCoin price, the current trend looks promising, although it is not unlikely profit-taking will set in fairly soon. Once that happens, there is no telling what will happen to the RDD value in the process.
Image(s): Shutterstock.com