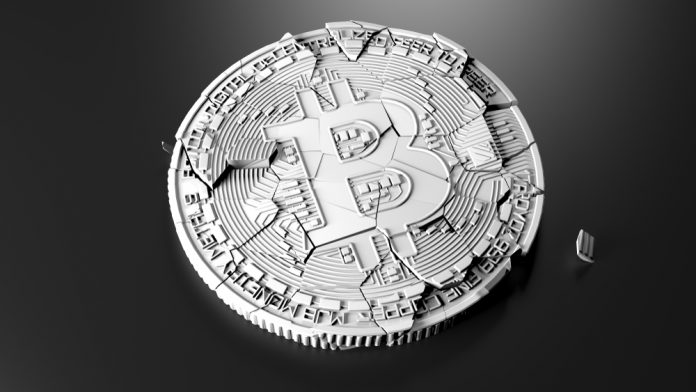 Money on Chain, the operator of Bitcoin-backed stablecoins on the RSK platform, has announced it is launching a new range of products backed by the RIF token. Under the heading of "RIF on Chain," the products include a RIF-backed stablecoin and leveraged token. Like Money on Chain's existing tokens, RIF on Chain will operate on the RSK platform. 
RSK and RIF are second and third-layer platforms developed on the Bitcoin blockchain. Rde Dollar on Chain, and BitPRO. 
RIF, which stands for RSK Infrastructure Framework, provides a suite of services for developers, which include storages, payments, and domain addresses. Both platforms operate their own tokens. 
The RIF ecosystem token now underpins the new range of products launched by Money on Chain. There are three new tokens, called RDOC, RPRO, and RIFX. 
Introducing RIF on Chain Tokens
RDOC is a stablecoin collateralized by RIF tokens and pegged to the US dollar. Unlike other crypto-backed stablecoins such as Maker, RDOC users don't need to open a Collateralized Debt Position to acquire the stablecoin. They can simply purchase them in the Money on Chain platform using their RIF tokens. Users can transfer or store their RDOC tokens into any compatible wallet, and soon, they'll be able to use them to buy products in the RIF Marketplace, coming later this year. 
RPRO mirrors the price of the RIF token. Users can stake their RIF tokens against RPRO to generate passive income via a share of fees from transaction fees on the RIF on Chain platform.  
RIFX is a leveraged token allowing users to gain exposure to movements in the price of the RIF token. By holding RIFX, users can double gains and losses when the price of RIF goes up or down. In the initial version of RIF on Chain, the contracts for RIFX are set for renewal every 30 days. 
Money on Chain CEO Max Carjuza commented on the decision to launch products backed by the RIF token, stating: 
"We believe that RIF offers many new infrastructure services through the RSK network, and this will accelerate the adoption of DeFi for Bitcoin.  We are very excited to be able to collaborate."
DeFi Gaining Traction Beyond Ethereum
Interoperability in DeFi has been a hot topic for 2020 so far. Earlier this year, RSK introduced a "bridge" functionality enabling tokens to pass back and forth between the Bitcoin and Ethereum ecosystems. 
Elsewhere, tBTC emerged as a project allowing Bitcoin holders to collateralize their BTC holdings, turning them into tBTC tokens that run on the Ethereum blockchain. In doing so, it opens up Ethereum's DeFi ecosystem to Bitcoin users. 
More recently, Tezos joined the DeFi party with the announcement that it was launching the first tokenized version of Bitcoin on the Tezos blockchain. Dubbed tzBTC, each token represents a single Bitcoin and represents the first time that Tezos has been used for a DeFi dApp.
According to news reports, there is more to come. The CFO of Tezos, Roman Schnider, indicated that users could expect atomic swaps for developing DeFi exchanges, and a similar tokenized version of ETH on the Tezos platform. In the spirit of decentralization, tzBTC is overseen by various entities, including the Swiss Bitcoin Association, which regulates the "key holders" minting and burning tzBTC. 
Image(s): Shutterstock.com