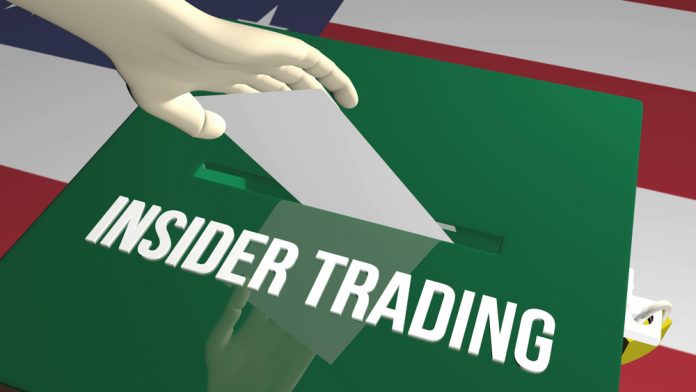 The Securities and Exchange Commission continues to crack down on illicit activity within the cryptocurrency industry. It is easier said than done, as a lot of dubious-looking projects exist today. Aaron Smith of San Francisco was recently charged with insider trading. That wouldn't be entirely unusual, were it not for the fact that Smith is the son of a California bank board member.
Aaron R. Smith Is in the Hot Seat
According to new information shared by the SEC, they had charged a California bank board member's son with insider trading. Aaron R. Smith, son of a director at Valley Commerce Bancorp, had used material nonpublic information to conduct stock trades. This information pertained to a north Californian bank being acquired by another local bank in a non-public manner.
Smith learned about the impending deal from his father. With this knowledge, Smith Jr. decided to use a large portion of his personal savings to open a brokerage account. With that account, he began trading Valley Commerce Bancorp stock. Once the acquisition was made public, the Bancorp stock price soared by 37%.
For Smith, this netted him close to $41,000 in profit. He still has not admitted or denied these charges, yet Smith agreed to settle with the SEC and put this matter to bed once and for all. He will cease and desist from further violations of federal antifraud provisions and pay a fee of $43,783.35. An additional penalty of $40,578.28 will be paid as well.
It is not the first time insider trading has affected the financial industry. It is a very common activity, mainly because informed sources tend to share information, either willingly or by accident. It is not unique to traditional finance either, as the cryptocurrency industry has witnessed insider trading incidents as well. This mainly pertains to exchanges listing new coins and some speculators reaping the early rewards.
It is important for family members to never divulge such information. A slip of the tongue can occur at any time, but it can have massive consequences for the industry as a whole. Smith will avoid jail time as a result of settling. It is unclear why he decided not to admit to these charges, since the evidence clearly outlines what happened behind the scenes in this case.
For the SEC, it is another small victory toward creating a safer and more robust financial ecosystem. All of these developments are designed to make both consumers and corporations feel safe and secure. Rest assured this will not be the final incident involving insider trading, either within or without the cryptocurrency industry.
Image(s): Shutterstock.com