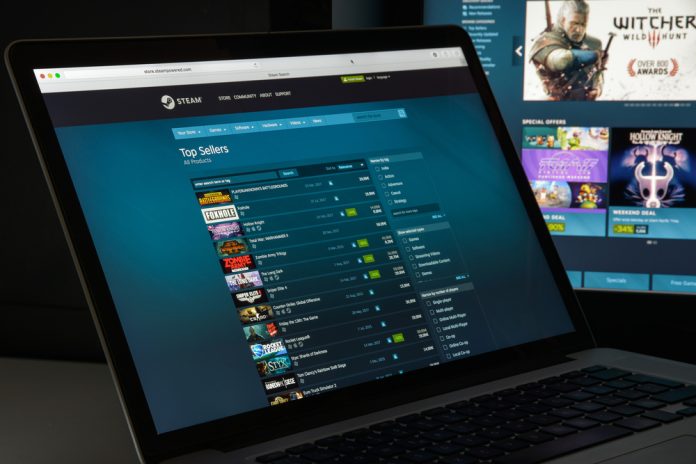 Malicious cryptocurrency mining tools have made an impact on the software industry. Ranging from malicious browser plugins to modified software executables and now fake video games, this threat is not going away anytime soon. Steam recently pulled one of the games on its platform over cryptojacking complaints and in-game asset scamming tactics.
Abstractism Faces a Lot of Scrutiny
Criminals have targeted the cryptocurrency industry for quite some time now. Its users are of great interest, mainly because the value of all cryptocurrencies has increased quite a bit over the years. Despite the current market sentiment, any attempt to steal cryptocurrency can still be successful and yield criminals a fair bit of money.
It now seems video games are also being targeted by criminals looking to steal cryptocurrencies. A game was pulled from the popular Steam platform over the weekend after numerous users complained about its odd behavior. Known as Abstractism, the game is using players' computers to mine cryptocurrencies. This is very similar to cryptojacking attacks, which also hijack computer resources to mine cryptocurrency on behalf of criminals.
Although it is unclear which currency is being mined exactly, it seems safe to assume it's not Bitcoin. To mine the world's leading cryptocurrency, one needs a lot of powerful and dedicated hardware. Mining altcoins, such as Monero or Dash, can be done with regular computers. Once enough people run such software, criminals will open up a new passive revenue stream.
What is rather odd is that this game has been available on Steam for nearly five months now. It evidently took this long for people to become suspicious of the game. This is despite the developers advising users to run the game in the background even when they're not actively playing it. That was a very strange remark, and it confirmed that the developers lacked honest intentions from day one.
There are other concerns regarding Abstractism which can't be overlooked. It appears some scammers are selling items from this game by disguising them as different items for more popular video games. These in-game assets look the same as the legitimate offerings, yet they are designed for a completely different game. Furthermore, the game itself causes many antivirus tools to flag it as a security risk.
Clearly, the cryptojacking trend will not disappear anytime soon. Now that criminals are openly targeting gamers, things are not looking all that great. There is little that players can do to protect themselves, other than to not install every single video game they come across. Having a good antivirus solution in place will also do the trick. Steam may need to continue cracking down on some of its listed games to avoid more issues like these.
Image(s): Shutterstock.com