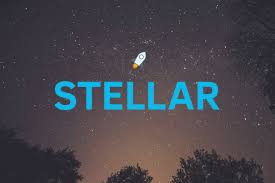 It remains to be seen how all cryptocurrency markets will evolve in the coming hours and days. It would almost seem as if the Bitcoin price is on the verge of making a small comeback. This is great news for all of the altcoins which suffer from ongoing losses. Follow XRP's example, the Stellar price is also regaining some of its lost momentum.
Stellar Price is on the Move
In a way, it is not entirely surprising to see the digital assets show different price momentum compared to how cryptocurrencies operate. More specifically, all cryptocurrencies are still suffering from price losses, whereas the two assets which are not traditional cryptocurrencies are in the green. This is a fairly interesting industry where a lot of strange things tend to happen.
Over the past 24 hours, the Stellar price has increased by 0.56%. Although this is nothing to be even remotely excited about, it is a lot better compared to what all real cryptocurrencies are showing. Because of this minute gain, the Stellar price maintains a price level of $0.275. Depending on how the markets evolve, this trend may push the price to $0.29 or higher later today.
As is always the case when any digital asset or cryptocurrency rises in value, there is a big change in the associated BTC ratio. For Stellar, the XLM/BTC ratio is improving by 4.7$. That in itself shows there is plenty of positive momentum among all alternative currencies and offerings, even though the current situation can change at any given moment.
With the overall cryptocurrency trading volume still in a good place, one would expect there to be a strong interest in XLM as well. That is not necessarily the case as of right now, as just $84.816m worth of XLM has changed hands in the past 24 hours. It is not sufficient to keep the current Stellar price momentum going for long, although that will mainly depend on what the future brings for Bitcoin itself.
Binance has a firm grip on the XLM trading markets as of right now. Its BTC and USDT pairs are well ahead of BCEX's CKUSD market. Upbit offers the one and only fiat currency pair in the entire top seven, followed by another BTC market on the BCEX platform. It will be interesting to see how all of this plays out, as this current situation is not looking all that promising for the long-term Stellar price momentum.
Although the price of both XRP and XLM is going up right now, all eyes are still on Bitcoin. Some of today's initial losses have been recovered in the past hour, which may hint at positive things to come in the future. Assuming the Bitcoin price see some positive momentum today, it remains to be seen how altcoins and digital assets will respond. For the Stellar price, anything is possible at this stage.
Image(s): Shutterstock.com