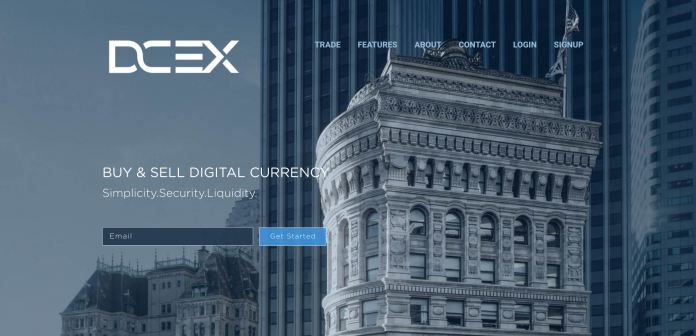 Exchanges and trading platforms are slowly taking center stage in the world of cryptocurrency and digital assets. AlphaPoint is now powering DCEX, another digital currency exchange which uses XRP as its base currency. It is not the first time a company has taken this approach, although it remains to be seen whether DCEX will attract many investors and traders.
The DCEX Concept Explained
It is good to see more trading platforms focus on cryptocurrency and digital assets. Consumers are demanding access to this form of money, and DCEX is designed to cater to their needs. It is a next-generation digital currency exchange for retail and institutional investors. It will also use XRP as its exclusive base currency, which will undoubtedly spark debate.
How Does it Work?
The founders of DCEX have experience in the securities industry. That is rather interesting, considering XRP may be labeled as a security by the SEC in the near future. The agency has yet to render its decision on this topic, although it is always best to prepare for the worst. For DCEX, the focus lies on providing convenient access to cryptocurrency and digital asset trading.
This new marketplace will provide access to a fair few currencies and assets. A total of 15 different coin pairs will be accessible to the public. The list includes Bitcoin, Ethereum, EOS, TRON, Monero, and others. Only one stablecoin will be supported, and the team opted for TrueUSD rather than Tether's USDT. It's an interesting choice, all things considered.
Key features of DCEX include arbitrage, high-frequency trading, improved liquidity, and margin trading. It provides all of the functionality one would expect from any cryptocurrency or digital asset trading platform. The use of XRP as a base currency will be interesting to keep an eye on as well, mainly because it is not the most liquid asset on the market today.
The Road Ahead
As is always the case when a new cryptocurrency and digital asset trading platform launches, a plan of action is necessary. DCEX is already looking at introducing support for more currencies, including NEO, Cardano, and a few others. Whether or not it will ever support fiat currencies remains a bit unclear at this stage. So far, that seems highly unlikely.
Image(s): Shutterstock.com