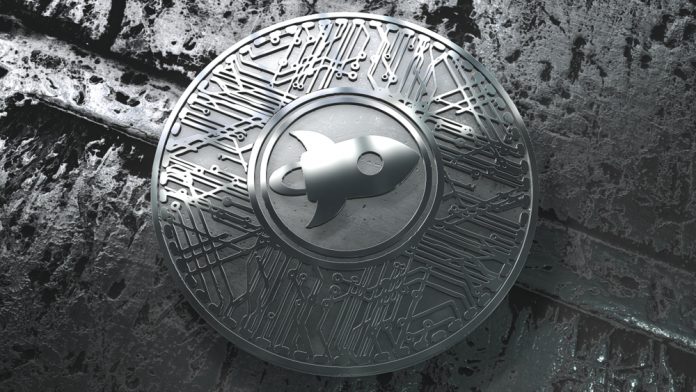 Today is proving to be a rather interesting day for all cryptocurrency markets. Considering how the Bitcoin price dictates the pace for altcoins, it is good to see the world's leading currency in the green. Some of the earlier gains have already been wiped out, though. Despite this pressure, the Stellar price remains the biggest gainer of the day in the top 10.
Stellar Price is Still Rocking
It is uncanny how the Bitcoin price can determine the future of the altcoins. Without positive momentum in the Bitcoin department, all altcoins and digital assets will struggle for some time to come. Thankfully, today may prove to offer some relief in this regard, although it remains to be seen how long the upward momentum can last across the different markets.
For the Stellar price, things are looking up. It is the first time in nearly a week some solid gains can be noted, even though the momentum appears to be eroding fairly quickly. There is still a 6.2% gain in the past 24 hours, although it is unclear if this level of momentum can be sustained for more than a few hours. That will mainly depend on the Bitcoin price trend, which seems to be running out of steam already.
Speaking of Bitcoin, Stellar has also gained 2.41% over the world's leading cryptocurrency. These gains are of great importance to altcoins and digital assets in terms of noting any real growth for the foreseeable future. Although this is only a small push in favor of Stellar, it would appear there may be some further gains to be noted in this department over the coming hours.
Although people would have expected the overall cryptocurrency trading volume to be on the rise once again, that is unfortunately the case. While $12.11bn is not bad, it is insufficient in many different ways. For Stellar, its volume has increased to $65.72m, which is more than respectable for this particular digital asset. If this volume remains in place, there may be a push to $0.24 for XLM later today.
Looking over the exchanges ranked by XLM trading volume, BCEX is the surprising leader. It BTC pair tops Binance's BTC market and the exchange's USDT pair. BCEx also has its CKUSD pair in fourth place, followed by CoinEgg's BTC market. No fiat currency support in the top five can be a problem in the long run, but it is not necessarily posing any problems as of right now.
As is always the case when positive market momentum ensures, there is a growing concern as to how long it will last. For the Stellar price, it seems maintaining the $0.22 level will be relatively easy, although it will heavily depend on the other markets affecting cryptocurrency prices. The year 2018 hasn't been positive for the crypto industry at all, and there is no short-term improvement in sight.
Image(s): Shutterstock.com