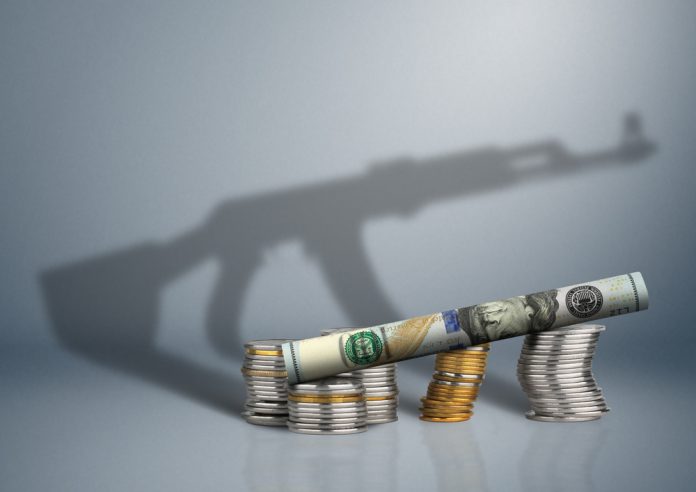 Remember when crypto skeptics said that cryptos would replace fiat currencies as the preferred funding method for terrorists? It turns out they were wrong, at least for now. According to witnesses who testified before the U.S Congress Subcommittee on Terrorism and Illicit Finance, crypto hasn't taken root as the go-to financing method for terrorist groups who still prefer to use fiat. Technological incapability to utilize crypto at the basic level and the improved tracing methods were cited as among the top reasons that have made these groups shun crypto.
Shedding The Crime Connection
When cryptos first started gaining mainstream traction, they were inseparable from criminal activities. Be it drug dealing, human trafficking or as ransom, cryptos quickly became a darling of the criminal world. According to some reports, crime was pushing around 90 percent of the crypto volume less than five years ago. This has changed as the government's ability to trace a crypto transaction increases.
Cash still runs the terrorist financing activities, one of the expert witnesses explained to the subcommittee. Yaya Fanusie, the director of analysis for the Foundation for Defense of Democracies Center on Sanctions and Illicit Finance revealed that terrorist groups including the infamous Islamic State and al-Qaeda have already attempted to fund their activities by raising cryptos but with very little success.
One of the terrorist groups that tried raising money in crypto in an online campaign in 2016 failed terribly, Fanusie revealed. The group, Mujahideen Shura Council which is based in the environs of Jerusalem in Israel was only able to raise $500 from two contributors despite running its online campaign for weeks.
Terrorists have a proven history of quickly adapting to and utilizing the newest developments to stay a step ahead of law enforcement, Fanusie explained:
Terrorist groups regularly adapt their methods to their available resources, skill levels, and the opportunities presented in their target areas of operations. This is as true for financing as it is for plotting attacks. Terrorist organizations have a long history of exploiting banks and other traditional financial institutions, as well as semi-formal means of transferring funds, such as the hawala exchange system. But emerging financial technologies offer new channels to raise and move funds
Cash has continued to be the terrorists' chosen mode of financing for a number of reasons, the first of which is its anonymity. With terrorists needing to stay under the radar, cash has proven to be the most anonymous form of financing. While cryptos were originally hailed for their anonymity and privacy, the perception is changing as governments develop better tracing methods for crypto transactions. In June, an FBI agent revealed during a crypto conference in New York that contrary to popular belief, the blockchain has made it much easier for the bureau to investigate financial crimes than it was with cash transactions.
Cryptos also pose another challenge for the terrorist groups, where to use it. In most of the areas these groups operate in, the technological infrastructure is unreliable. Only cash is accepted in such areas, rendering the cryptos useless.
Nevertheless, the use cases of cryptos have seen a relative increase over the past few years. Terror groups can now use it to fund Jihadist media sites which have increasingly integrated crypto into their payment methods, Fanusie stated.
By preparing now for terrorists' increasing usage of cryptocurrencies, the U.S. can limit the ability to turn digital currency markets into a sanctuary for illicit finance.
The U.S government must enhance its capacity to analyze crypto transactions if it is to stay ahead of the terror groups, Fanusie warned. According to him, the great strides made in tracing crypto transactions have become threatened by an increasing number of privacy coins in the market whose transactions are almost impossible to trace.
Image(s): Shutterstock.com