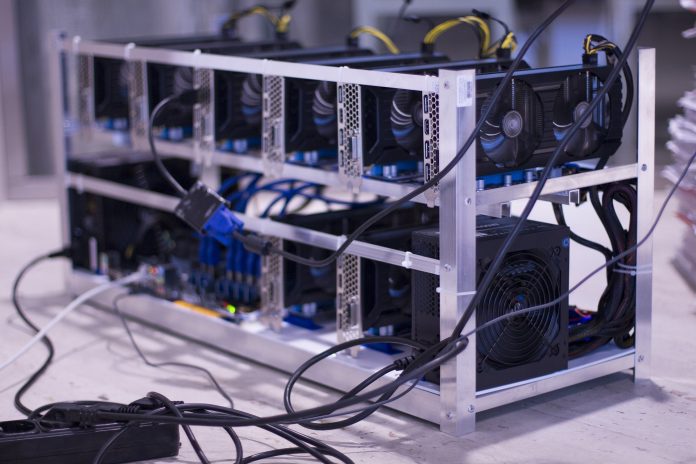 At the beginning of 2018, I wrote an article outlining a New Year's resolution that I thought could help boost cryptocurrency adoption and awareness in 2018, as long as enough people were doing it. Last week was the twenty-fifth installment of my challenge. This week was fairly boring, but I guess that's kind of part of the point of the challenge – to make cryptocurrency so routine in my life that it seems somewhat banal.
The friend I often grab whiskey with kept our conversation going through the week. He's always been interested in cryptocurrency and its ethos, but really wanted to start to understand it on a more technical level. We discussed how mining works, and I explained the main differences between Proof of Work and Proof of Stake as consensus algorithms. Fascinated, he asked to see it in action. He codes, so being able to show him a mining program or client is the best way to help him visualize this. I sent him a simple and slow CPU Python miner from back when that was even possible. It seemed to help.
I also suggested that if he wants to try his hand at mining, not to make a profit but just to suss out how it works generally, he should try out the new Honeyminer client. Like my other article explains, this mining client isn't all that profitable for most people, but it's an interesting way to participate in securing chains. It also has a log that shows what you're mining and offers greater technical detail – something I knew he would appreciate. He also owns a gaming computer, so this client wouldn't be a complete waste of his time.
What I learned this week, though, is that even incredibly smart and technically-inclined people like my friend have to work at grasping the idea of cryptocurrency and how it works. This may be a deterrent for many from using cryptocurrency. The learning curve is steep, and this is becoming more apparent to me. However, I remain hopeful that evangelists will be able to help users overcome this challenge through better education and more streamlined UX. I don't want to completely sweep the technology that underpins it under the rug, though, as I believe the core philosophy of crypto kind of requires at least a basic understanding of what is going on. For example, if most people learned how their fiat currencies were printed and regulated, they might find it unacceptable, but I've yet to meet anyone who understood blockchain technology and didn't see the value in its ethos and core mission.
I was also able to send a different friend who streams some Litecoin this week during one of his recent sessions. He seemed to appreciate it, and went on to win his PUBG match. With any luck, that crypto-karma will come back around to me, and I'll finally win a round of PUBG too (I'm truly awful).
How goes your cryptocurrency challenge? Well enough? Better than mine? Do you play PUBG or send your favorite streamers crypto? Let us know!
Image(s): Shutterstock.com