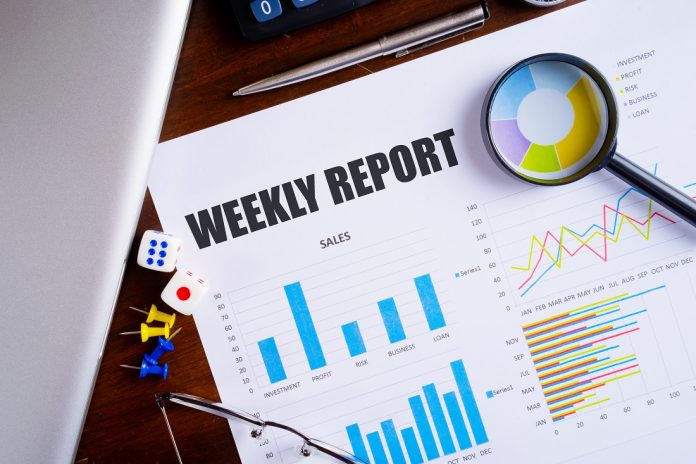 It was a landmark week for the cryptocurrency industry as the king of cryptos marked ten years since Satoshi Nakamoto released the Bitcoin whitepaper. Bitcoin turned 10 on October 31, but there was little to celebrate as the crypto shed close to $200 just a day before its 10-year anniversary. This hasn't stopped the industry from making major moves, with the South Korean investment firm, NXC kicking off the week by acquiring a controlling stake in Europe's largest crypto exchange, Bitstamp. The week also saw Coinbase raise $300 million at an $8 billion valuation, Bittrex moved to Malta, Ledger opened an office in Hong Kong to target the Asian market, with the controversial Tether announcing a new banking partner.
The Week That Was
The week began with the acquisition of Europe's largest crypto exchange, Bitstamp, by South Korean tech investment firm, NXC. NXC made the acquisition through its Belgian subsidiary, NXMH. It was the second such acquisition, with the $11 billion-worth NXC having acquired South Korean crypto exchange Korbit in September last year.
The week also saw more international companies launch blockchain and crypto projects as interest in the industry continued to grow. One of these is Indian payments services provider Hitachi which partnered with the State Bank of India (SBI) to launch a digital payments platform. SBI is India's largest bank, serving over 420 million clients. Japanese IT giant Fujitsu also announced that it would launch a blockchain settlement platform in conjunction with nine Japanese banks. The world's largest diamond mining firm, Alrosa, is also exploring blockchain technology after becoming a member of Tracr, a blockchain platform spearheaded by De Beers.
Coinbase was on the news once again, with a blog post announcing that the exchange had closed a round of funding that brought in $300 million. The funding round, which was led by Tiger Global and Andreessen Horowitz, valued the San Francisco-based exchange at an incredible $8 billion. In the same week, a report emerged indicating that the exchange expected to rake in $1.3 billion in revenues this year despite the bearish market. The estimate sees the company – whose COO denied reports indicating an impending IPO – perform even better than last year when cryptos were at record highs.
The second-largest stock exchange globally, Nasdaq, was also on the news after it announced that it would seek to help the crypto industry fight fraud through its cutting-edge market monitoring technology. Used in hundreds of markets across the world, Nasdaq's technology monitors for wash trading, spoofing and other market manipulation tactics. In partnership with Microsoft, Nasdaq will also integrate its Financial Framework technology with Microsoft's Azure Blockchain technology to develop "a ledger agnostic blockchain capability that supports a multi-ledger strategy."
The ever-controversial Tether was on the news as well, this time announcing a new banking partner. In a statement released on November 1, the company revealed that it had found a new banking partner; Bahamas-based Deltec Bank. In a letter attached to the statement, Tether also revealed that all its USDT coins were backed by dollars in reserve. However, as revealed by Bloomberg, the bank declined to comment on the issue, further making the statement by Tether more suspicious. The bank's spokesperson, Melanie Hutcheson, was reportedly reached by phone but declined to confirm or deny whether the links to Tether were legitimate.
Image(s): Shutterstock.com