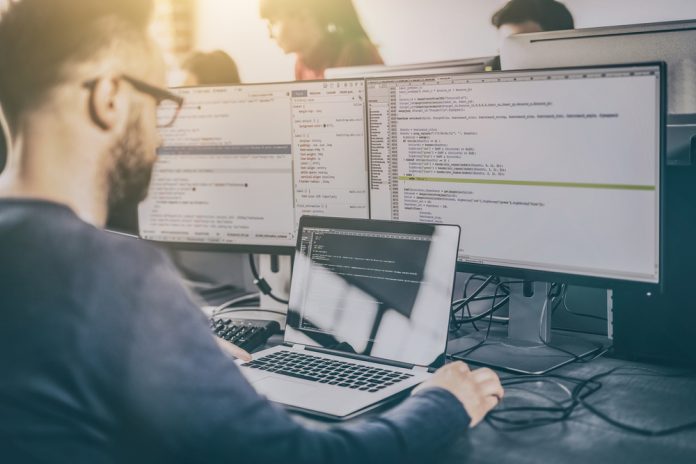 The value of any cryptocurrency project can be determined by looking at many different factors. The number of developers committing to any project can tell a very interesting story in this regard. The following six projects have the most active developers contributing to the project in total. Information is provided courtesy of Crypto Code Watch.
#6 Ethereum Classic
Not everyone is a big fan of Ethereum Classic, even though the project has a lot of merit according to ETC community members. At the time of writing, ETC has a total of 277 developers contributing code to the project, which is a more than respectable number. Over the past week, just five different individuals contributed code, but that is not entirely abnormal when looking at a snapshot of history.
#5 Status
It has been a while since anyone actively discussed Status in a major manner. The popular ICO project is still undergoing a lot of changes behind the scenes, as can be seen from its development activity. With 322 active contributors at this time, and 40 of them submitting code and changes to the Status project over the past week, things are looking pretty good.
#4 LBRY Credits
For those unaware of the LBRY Credits project, it is a content sharing marketplace which is run by the community at all times. On the development front, LBRY Credits has 334 contributors, of which 19 showed a sign of activity throughout the past week. It will be interesting to see what the future will hold for LBRY Credits in this regard.
#3 Monero
The world's leading privacy and anonymity-oriented cryptocurrency is gaining a lot of attention lately. Albeit that may be primarily because of cryptojacking, things are still looking pretty good for Monero. The developer community continues to grow, as 350 people have been identified as code submitters to date. Eleven of them made some interesting changes or proposals this past week, further confirming the project is still evolving as a whole.
#2 Qtum
The past few weeks have been very interesting for Qtum. Its listing on various new exchanges, as well as Circle's investment app, can be quite beneficial in the long run. The open-source value transfer platform focusing on mobile dApps is getting a lot of recognition, which is a positive sign. Thanks to 388 total contributors and six of them active on GitHub this past week, the project can continue to grow.
#1 Ethereum
No one will be surprised the vast majority of developers focus their attention on Ethereum. With just under 1,000 active contributors, this is by far the most active community of them all. During the past week, 56 of these individuals made contributions to the Ethereum code, which further shows how much there is still to be done prior to taking this project mainstream.
Image(s): Shutterstock.com