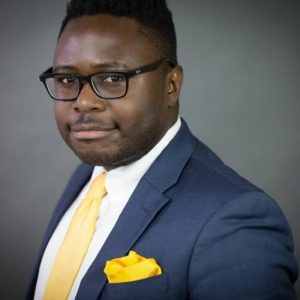 Ian Balina has made somewhat of a name for himself in the cryptocurrency world. Unlike many of the fresh-faced teen Bitcoin millionaires, Balina started investing relatively late in the game. He didn't leave his day job (at corporate giant IBM) and take the leap into the crypto world full time until 2017. In that same year, he made over $4 million investing in ICOs. How?
Balina used his background in data analytics and applied it to ICO investing to create a set of what he calls "crypto metrics." He's heavily focused on sharing his crypto journey and advice with the rest of the world through free online content, tutorials, and his current Crypto World Tour. And he strongly believes that – even in a bear market – you can still make a lot of money. "ICOs are brand-new coins that are undervalued," he says.  
As a general partner of the 100X Advisors blockchain advisory firm and a newly incorporated advisory member of the #MetaHash team, is Balina surprised to have made it this far? "Not really," he shrugs. "That was always the goal."
Yet, beyond his quality content, massive social following, and crypto fortune, Balina is perhaps equally as famous for suffering a high-profile hack that drained $2 million of ETH from his account. He was giving an online live tutorial at the time. So, besides the best way to store your private keys, what are the most important lessons he's learned along the way?
Crypto hackers will use ingenious methods to get their hands on your keys, and they often use social engineering tactics to obtain your information. Balina was hacked as his main email account was backed up by an old email account that he never used. Hackers found it and quickly reset the password to his main account.
From there, it was an easy target since he stored his private keys on Evernote. They just reset the password, and the rest is history. He admits that his own shortcomings in his security measures and oversharing were major factors in the hack.
Now he's learned to "be cautious about what you share publicly, and always use cold storage for your keys." He hasn't let the hack set him back, though, and continues to share content and advice with his followers.
Create Value for People
Making money isn't just about investing. And becoming a respected name in the industry isn't only about racking up the decimals. Balina believes that respect has to be earned and says, "People respect me because of what I've done for them. You have to create value for people… Work on creating a unique identity in the marketplace, help other people out, create in-depth content, share your success."
So, for anyone looking to become an ICO investor, advisor or crypto influencer, you shouldn't try to monetize your content right away. The creation of value is much more powerful. In fact, Balina believes that his free content is "way better than most people's paid content" and regularly thanks his "crypto family" for their support.
Best Investment Advice?
"The first thing you have to ask yourself is, 'How good is the technology?' Look at the prototype, the mainnet, something that shows that the team is working on the technology. All the best ICOs [according to Balina's crypto metrics] show something tangible."
Beyond the technology, your next checkbox is the ICO team. It's another factor that has proven to influence the success of an ICO.
"The next thing I look for is what I call an all-star team," he says. "People who have worked for Fortune 500 companies, on blockchain projects, and for how long. Do they bring credibility to the team? And it's the same with the advisors. These are the two main important factors when looking to invest in an ICO."
What Should People Avoid?
"DApps have not performed statistically well, so far, so avoid applications right now, from an ROI perspective. They have not fared well; it's still too early. While this market is not as mature as other markets, there are still projects that have been around for a few years like NEO, Stratis, or Ethereum. So, look for proven technology and predefined use cases that have already seen success."
What is it that interests Balina about the newly backed #Metahash project? "It's a whole new blockchain from the ground up not from an existing blockchain [not a DApp]. It's so much more than just an idea. They have the mainnet, the full product, and they've been working on it for a while. I spent a month working with them in Moscow, and they really have a great team."
It will be interesting to see if Balina's crypto metrics continue to serve him well and how the #Metahash project performs – and also whether he can remain so high-profile and still one step ahead of the hackers.
Image(s): Shutterstock.com