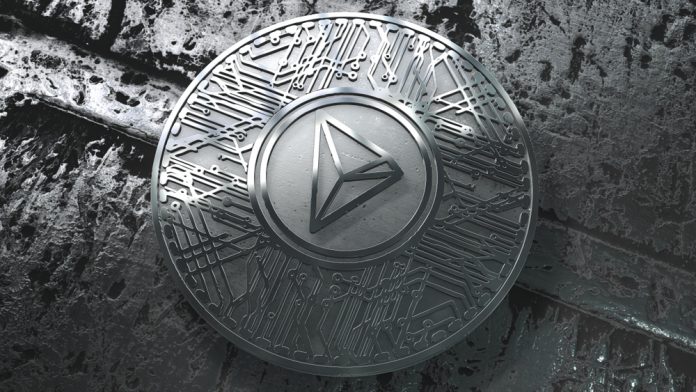 Mondays are usually an interesting indicator for cryptocurrency prices throughout the rest of the week. The TRON price is still struggling to recover some losses, albeit the recent positive news should help in this process once speculators begin to take notice. When that will happen exactly, remains to be determined.
TRON Price Begins Looking Up
The overall TRON price momentum may not look too impressive to most people. It has regained some of yesterday's losses, although overcoming the entire deficit has proven to be a struggle. Not abnormal, as there is still a 3.09% decrease in USD value over the past 24 hours. Overcoming this big deficit will take a few more hours, at the least.
One thing worth noting is how this current TRON price momentum is not in line with recent ecosystem developments. In fact, there are many positive things happening for TRON as of late. Its recent acquisition of BitTorrent Inc shows the project is firing on all cylinders in terms of decentralizing the Internet and its underlying protocols as people know them today.
Furthermore, it would appear the TRON transaction volume is increasing quite spectacularly August has been a very strong month for this particular cryptocurrency, according to statistics shared by TRX Colony. According to the details, the average number of daily transactions for TRON has continued to increase. Due to this ongoing growth, the daily average number of transactions is nearly equal to one-third of Ethereum's throughput.
$TRX started Aug. with only 30,100 transactions a day. By the end of the month the avg. # of daily transactions was NEARLY 1/3 that of $ETH. #TRON is the fastest growing coin, this rocket ain't stopping for anyone 🚀#trx #tronfam pic.twitter.com/qfqzS3CNSw

— TRX Colony (@TronColony) September 1, 2018
To cap off the positive TRON developments, developers recently introduced the TRON Virtual Machine in late August. It will achieve new developments for this blockchain ecosystem and further highlight the potential of what this project has to offer. Incorporating all current and future technological developments into the virtual machine will remain an ongoing project as time progresses.
Despite these positive changes, it would appear the overall TRON trading volume is not looking all that strong. Considering this is the first day after a weekend, it is expected the overall volume will increase in the coming days. All of this positive momentum is destined to push the TRON price back in the green and above the $0.026 mark.
The cryptocurrency markets are still recovering from a slight setback over the past weekend. It is evident there is still plenty of positive momentum waiting to be tapped, and some of it will undoubtedly spill over to the TRON price as well. For the time being, investors need to remain patient, as these are still the early hours of a new week of cryptocurrency trading. Things can look very different in a few hours from now, either for better or worse.
Image(s): Shutterstock.com