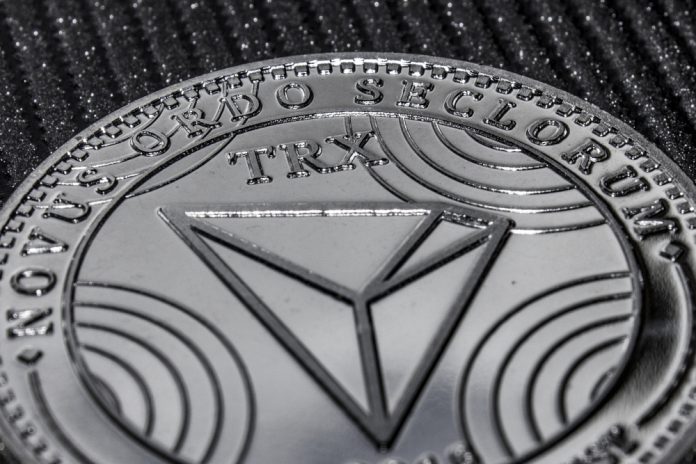 TRON's recent price changes have caused a fair bit of excitement among cryptocurrency users. The current uptrend remains in place despite the weekend coming to an end. All of these gains continue to push TRON toward the market cap top 10, albeit reaching this milestone may prove to be a bit more challenging than originally anticipated.
TRON Price Rise Doesn't Skip a Beat
Although most cryptocurrency uptrends usually lead to an immediate correction shortly after, things are a bit different where the current TRX surge is concerned. More specifically, the altcoin has noted very strong gains for several days in a row, and it seems this trend is only just getting started. The volume is picking up, and the price is making its way toward the $0.03 mark.
Over the past 24 hours, the TRON price has risen by another 13.5%. That in itself makes TRX the strongest gainer in the past 24 hours, especially where the top 15 cryptocurrencies are concerned. If this trend keeps up TRON should be capable of entering the cryptocurrency market cap top 10 again sooner rather than later, although Monero is also showing some signs of life at this crucial time.
The recent Bitcoin track released by Soulja Boy has been received well by the cryptocurrency community. It is an interesting example of how cryptocurrencies continue to make inroads all over the globe. At the same time, Crypto Mob Barley would love to see this man getting introduced to TRON for one of his upcoming tracks. It is unlikely a TRON track will be created anytime soon, although the concept surely sounds intriguing.
Can some introduce this man to #TRON $TRX #TRX #BITCOIN https://t.co/XtJbLITOeM

— Crypto Mob Barley (@CryptoMobBarley) October 8, 2018
It appears the TronTokens platform is also undergoing some positive changes. The platform now lets users submit reports regarding potentials cam tokens through a voting system. This will make it easier for users to effectively distinguish between legitimate tokens and potential scams. As TRON gains more traction, there is a good chance more tokens will be issued on the network, albeit not all of them may be legitimate.
Found a scam token? Call it out on the @trontokens page and help others from being scammed!#trx #tron #cryptocurrency #Crypto #scam https://t.co/UU02JJsQyw

— NeuroMesh [Tron Europe 🇦🇺] (@neuromeshme) October 8, 2018
A rather hilarous tweet comes courtesy of Tron India. They see the announcement by Elon Musk regarding the Falcon9 rocket and TRON's current market rise. Although the latter cannot be called a big rocket launch just yet, the strong uptrend cannot be denied whatsoever. How high the price will go exactly, is difficult to predict, although anything is possible in the cryptocurrency industry.
Spacex @elonmusk launched falcon9 rocket & in the crypto world @justinsuntron launched Satoshi1000 rocket. #Tron2theMOON #TRON #spacex pic.twitter.com/GGYzD2WoU8

— Tron India (@Trx_India) October 8, 2018
Thanks to its relatively high volume of $364.65m, TRON appears to be in a rather good place. Considering how this volume will usually resulted in higher gains, there is a good chance TRX will continue to push for the $0.03 level in the coming hours and days. Achieving that goal is not out of the question, although the current increase shows there will be some profit-taking sooner or later.
Image(s): Shutterstock.com