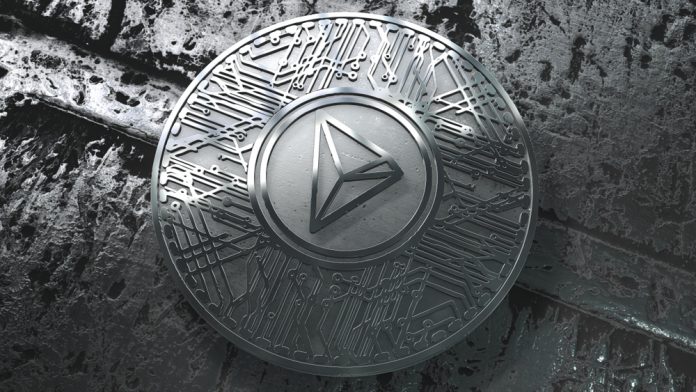 It would appear the cryptocurrency traders are souring on TRON a bit. Despite all of the recent advancements and developments behind the scenes, the TRX price simply isn't all that appealing right now. Ongoing losses in USD and BTC value push the currency down again, and entering the market cap top 10 will become a lot more difficult.
TRON Price Gets a Beating
It is not uncommon for specific cryptocurrencies to note a strong decline after going through a positive run for a few days. In the case of TRX, it seemed as if the altcoin would enter the cryptocurrency top 10 fairly soon, yet things have not turned out positive in this regard. Despite the positive trend over the past few days, a portion of those gains has been wiped out in the process.
There is a good reason as to why the TRON price is taking a beating right now. For some unknown reason, the altcoin is losing a lot of value compared to Bitcoin. A rather unusual trend, especially because the value of Bitcoin is not declining at this stage. If this trend keeps up, it is not unlikely TRX will fall below the 375 Satoshi level.
Looking at the daily TRX chart shared by CryptoMarketFlow, there is still reason to remain bullish on TRX. As long as the value remains above 350 and 375 Satoshi, no immediate breakdown is to be expected. Given the current market circumstances, it is not unlikely those levels will be reached until the momentum turns around.
On social media, TRON is not exactly the talk of the town right now. There is a neutral price outlook, as shared by Coindesk Markets. It is evident this pullback was to be expected, even though a lot of traders would have hoped to see a different trend materialize at this time. It remains unclear if TRX will return to its bullish trend today, as there is still a steep decline to overcome.
#Tron EU Snapshot

OUTLOOK: Neutral

TRX's pullback from previous days high has neutralized immediate bull outlokk.

A strong bounce from the upper edge of the ascending trendline would put bulls back into driver's seat. pic.twitter.com/rqgWfhmgQO

— CoinDesk Markets (@CoinDeskMarkets) October 9, 2018
Pete is confident there will be a bounce back for TRX in the very near future. His chart seems to indicate TRON is on the verge of bouncing back, and speculators should scoop up on cheap TRX at this time. While such a sentiment is not uncommon right now, one has to keep in mind this may only be the beginning of an extended downtrend. Anything is possible in the cryptocurrency world.
#Binance #Bitcoin #crypto #coinbase #BTC #ETH #LTC #XRP #Ncash #Storm #iost #TRX #tron #XVG #poe #Fun #CDT #CHAT #BNC #XP #Skill #MTH #BCD

Catch it before it bounces back!!!#chat #CHAT pic.twitter.com/EnoDABU6LA

— Pete, crypto lockdown (@Tuffleycoins) October 9, 2018
At this time, things look pretty bearish for TRON all over. Its trading volume offers a beacon of hope, as $221.8m isn't shabby by any means. However, it seems the ongoing bearish pressure in the TRX/BTC department can keep the price down for quite some time to come. An interesting day for TRON price watchers, although the outcome might not be overly pleasing.
Image(s): Shutterstock.com