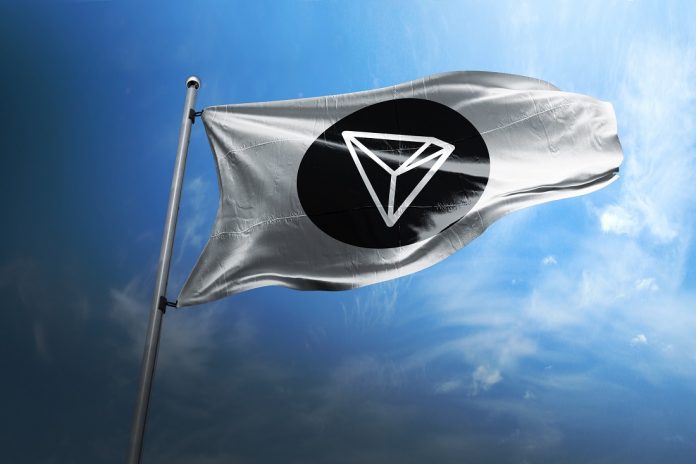 There are plenty of interesting developments worth keeping an eye on in the cryptocurrency industry. While most people hardly look beyond the top 3 ranked by market cap, the entire industry is showing various signs of life. In the case of Tron, its price is firmly above $0.02 again, which will undoubtedly please a lot of investors.
Tron Price Momentum Looks Promising
It is evident the coming days and weeks will prove to be crucial for both Bitcoin as well as all altcoins on the market today. Whereas 2019 seemingly got off to a decent start, some of that momentum has begun to wane. Considering how Bitcoin is 10 years old this year, it seems the world's leading cryptocurrency will be the center of focus first and foremost.
In the case of Tron, the current uptrend is minimal but still pretty interesting. There is a net 3.5% gain in USD value, pushing the Tron price to $0.0206. There is also a 4.5% increase in the TRX/BTC ratio, which means one TRX is valued at 534 Satoshi right now. Both of these trends show promise for the future, assuming the momentum can be sustained in the coming hours and days.
One major development in the cryptocurrency industry will impact both TRX and XRP alike. Bitrue, a relatively well-known cryptocurrency exchange, has confirmed it will enable a TRX/XRP trading pair. This was, according to the company, the trading pair most of its users wanted to see on the platform. It will be interesting to see how this will affect the value of both assets in the future.
We're thrilled to announce the launch of our most demanded $XRP-Base Pair: TRX/XRP! $TRX/ $XRP is open for trading now! @Tronfoundation + @BitrueOfficial @justinsuntron & @Curis_Wang 🤗👏💪😍📈💰@XTRA_HRDCOR_XRP @JesusXRP and more! Happy trading!

👉https://t.co/mNEdCh1dPW pic.twitter.com/VE1KOhSoWa

— Bitrue (@BitrueOfficial) January 4, 2019
Holders and enthusiasts are not hiding their bullish Tron price expectations either. Superman Bitcoin is looking closely at the price chart and hopes to see TRX hit at least 660 Satoshi. That would represent another 20% increase compared to its current BTC value, which is not entirely impossible to be achieved whatsoever.
$trx #trx bullish 660-700 target ..👀👀volume risebinsane🚀 pic.twitter.com/EqfkjQxiy5

— 👓SUPERMAN BITCOIN👓 (@eromci) January 4, 2019
What is somewhat bothersome is how some cryptocurrency users are more than willing to make their TRX holdings public knowledge. Although no damage can be done by doing so, it will undoubtedly attract attention from people with less than honest intentions as well. 21 Million Club currently owns 74,812 TRX, albeit one has to wonder how wise it is to share that information on social media.
@justinsuntron trust you 😜✌🏼 #niTROn2019 #niTROnSummit #trx $trx #bitcoin #btc $btc pic.twitter.com/f8xoULzF5C

— 21 Million Club (@21miIIionclub) January 4, 2019
For the time being, it would appear things are looking pretty good for the Tron price right now. There is still a lot of room for both improvements and retracements alike, which is always something to be wary of. So far, Tron generated a relatively high trading volume of nearly $120m. Only time will tell if that is sufficient to sustain this Tron price uptrend for long.
---
Disclaimer: This is not trading or investment advice. The above article is for entertainment and education purposes only. Please do your own research before purchasing or investing into any cryptocurrency.
Image(s): Shutterstock.com