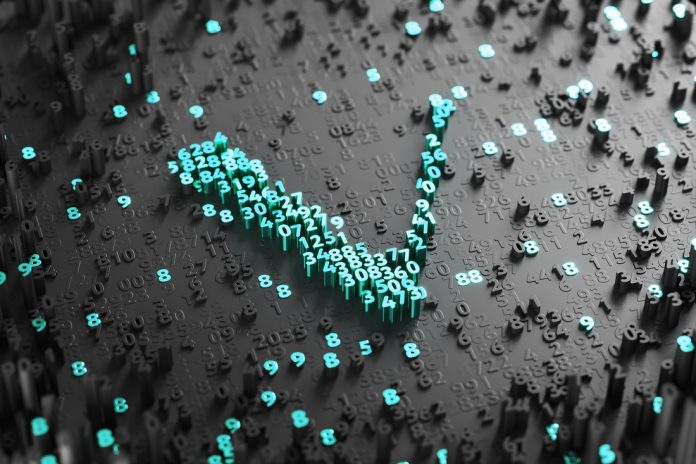 There is plenty of green across the top 20 cryptocurrencies by market cap at this stage. Although this mainly pertains to minuscule gains, it is evident something interesting might happen later this week. For VeChain, a new round of positive developments can easily catapult the price back to $0.015.
VeChain Price Could Get a big Nudge
It has been a relatively boring weekend for VeChain, although that applies to virtually all other cryptocurrencies as well. Not much has happened throughout either September or October so far, with no improvements to be noted in the near future either. For VeChain, some of its most recent developments could easily shake things up a bit.
Over the past 24 hours, the VeChain price has gained 1.4% in USD value and just over 1.3% in BTC value. This latter aspect is rather promising, as it confirms the altcoins will begin gaining on Bitcoin once again. Once that happens, there is usually some exciting momentum for traders and speculators to take advantage of in the following hours.
The first major announcement pertaining to VeChain is how the OceanEX exchange will be going live in the next few days. This trading platform is built on VeChain's technology. All users are eligible for an airdrop, which is pretty interesting to keep an eye on. New exchanges can improve overall liquidity and create a more robust ecosystem.
Did you know what`s coming next month? 🌊#OceanEx Exchange is coming next week with a 50 mln $OCE CryptoCup #airdrop is prepared for all participants. 👀🔥#OCE powered by $VET#VET #VeChain #GoVeChain $btc $eth $xrp $bch $xlm $xem $ada $tron $rvn https://t.co/31qieOAeVv pic.twitter.com/JvNSWimJZB

— RoNo ($VET man) (@roy_noom) October 29, 2018
Secondly, it seems VeChain is pushing into the video gaming industry. Through the Plair platform, a product demo based on this technology has been shared with the public. While it remains a bit unclear if and when this platform will make a mainstream impact, the concept itself has a lot of promise first and foremost.
#VeChain-Based Gaming Platform #Plair (@plair_life) Releases Product Demo $VET https://t.co/vh1PYvCn1C

— SludgeFeed (Always Giving Away NEWS) (@SludgeFeed) October 29, 2018
The final bit of news comes in the form of Chinese President XI delivering a speech this week. That speech, while not necessarily apparent at first glance, may very well have some major implications for VeChain and its underpinning technology. The speech will partially focus on the VeChain-based vaccine traceability solution.
President Xi to deliver speech at #CIIE opening ceremony.

The VeChain vaccine traceability solution will be shown alongside other #VeChainThor Powered solutions at the China International Import Expo — one of the highest-profile import/export conferences in the world. $VET $VTHO

— VeChainThor Community (@VechainThorCom) October 29, 2018
All of these bits of news can have short-term VeChain price implications. Whether or not it will effectively lead to noteworthy market changes, is a very different matter altogether. These markets remain subdued first and foremost, even though there is no real reason why all markets should remain at this low value for much longer. This week could be rather interesting for VeChain moving forward.
Image(s): Shutterstock.com