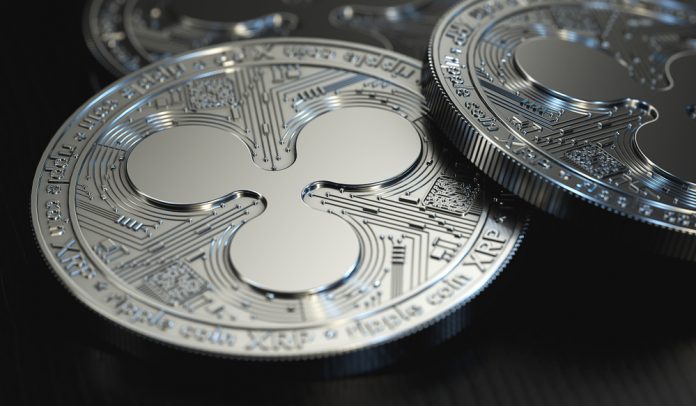 The start to this new week of cryptocurrency trading is not necessarily off to a bad start whatsoever. In fact, it would appear things are looking somewhat promising for specific currencies and assets on the market. The XRP price continues to hover near $0.46 for some time now, yet it seems the push to $0.5 is not materializing at this time.
XRP Price Can't Break Resistance
It has become more than apparent a lot of cryptocurrencies have their values subdued for a very long time now. That is primarily because Bitcoin seemingly can't hit its stride, yet it appears most altcoins suffer from a genuine lack of interest. This has created a very boring market to watch, and it seems the momentum may not turn around anytime soon.
For several weeks now, it seemed as if the XRP price would hit $0.5 again and turn it into a new level of support. That has not happened to date, as any push upward is met with sideways and slightly bearish trading momentum first and foremost. For XRP, there is no reason to see the value this low. Surprisingly, its circulating supply has been increased by several hundred thousand XRP over the past few days.
Looking across social media, it is evident Ripple's native technology remains of great interest to the right individuals. More specifically, NAB and Westpac are now part of the project's global payments network, which further confirms Ripple is doing a lot of things right. This may not impact the XRP value directly, yet still marks a very critical milestone.
I will just state look at the project leader and his team. Just see if they can distinguish between btc and blockchain? also look at Turnbull before pm as the failed nbn minister and pm. Then read this https://t.co/ZK7Ugu4LVP and decide if #blockchain and #xrp is not useful?

— MikeS (@shadowdale) October 29, 2018
There are those who are getting a bit tired of Ripple's show" which seems to feature a major announcement or development every single month. While it is true most currencies don't have anything to announce for months on end, that doesn't mean Ripple can't do things differently. It is a bit unclear what November will bring for Ripple and XRP, but BlockHaven seems to be excited.
Lol every month this year has been a big month for #ripple and #xrp . There is 2 months left. There will be a lot of unhappy people if #xsanta is not nice.

— Johnny W⚡️#XRP ⚡️ (@XrpTheBase) October 29, 2018
In more speculative news, it would appear some traders look at XRP with renewed interest. More specifically, they see a bullish pattern foming for RIpple's native asset, even though that will not necessarily result in any real price changes. Given how the uptrend has failed to materialize for several weeks now, it seems unlikely things are going to turn around all of a sudden.
Crypto Update: XRP Conceals Strong Bullish Signals

Retweet if you are ready to ride the BULL!! 🙋‍♂️#XRP#Bitcoin#Ripple#Crypto https://t.co/rnls0gleYB

— Willy Wonka 🍫 (@WillyWonkaXRP) October 28, 2018
Several things are working in favor of XRP at this time. Its trading volume has been very strong for some time now. The currency is still in high demand among traders and speculators alike. At the same time, it seems there is plenty of negative pressure on the market to keep the value down for an extended period of time. An interesting week lies ahead, regardless of how the market evolves.
Image(s): Shutterstock.com