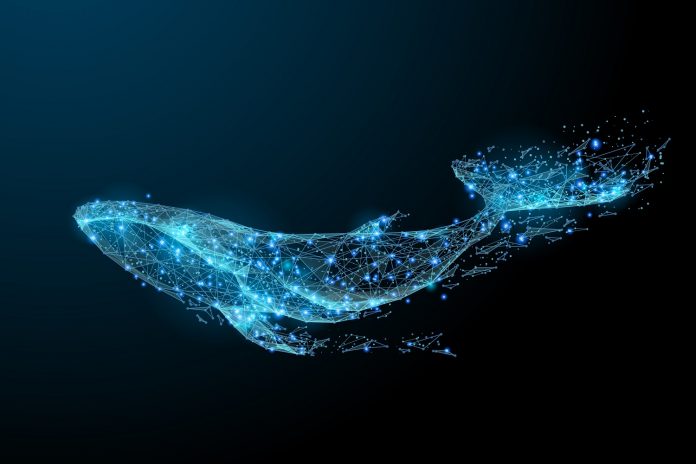 Tracking large movements of value in the cryptocurrency world becomes a lot easier through the Whale Alert feature. This Twitter account scans Bitcoin, Ethereum, Tether, and ERC20 transactions for large incoming and outgoing transfers pertaining to exchange platforms. It is a valuable addition to the cryptocurrency world, especially for those who enjoy exploring this type of information.
The Whale Alert Concept Explained
Despite the transparent nature of Bitcoin's and Ethereum's blockchains, sniffing out large transactions in real-time is something no human can do reliably. As such, the Whale Alert Twitter account will do all of the legwork and share the relevant information with the world. It is a simple, yet potentially powerful service which brings more transparency to the cryptocurrency and ERC20 industry.
To reduce the number of tweets the minimal value for BTC and ETH transactions to show up has been further increased to 8.000.000 USD and 2.000.000 USD. Please let us know what you think of the frequency of the tweets!

— Whale Alert (@whale_alert) September 14, 2018
How Does it Work?
Although cryptocurrency transaction monitors are not exactly new, the service provided by Whale Alert is pretty intriguing. It currently focuses on ETH, BTC, USDT, and ERC20 transactions. Given the swelling rumors of trading manipulation pertaining to these markets, any tool providing more transparency will be well-appreciated by the community as a whole.
The monitoring service will tweet out real-time transactions as they occur on their respective networks. If an unusually large transaction is detected, it will try to identify the recipient or sender of the funds. Moreover, it will monitor the exchange for deposit wallets to further link transactions to potential market changes.
Perhaps the most appealing "feature" is how it will monitor Tether network activity. This stablecoin has been the subject of many speculative debates. Whale Alert will monitor the creation of USDT and EURT alike and share real-time details regarding such developments. It is a pretty interesting approach, although it remains to be seen if anything suspicious will pop up over time.
The Road Ahead
Although the Whale Alert service already focuses on some important blockchains and ecosystems, it is evident there will be more demand for services like these. Whale Alert can serve as an important tool for traders on the lookout for large movements of cryptocurrencies.
Image(s): Shutterstock.com