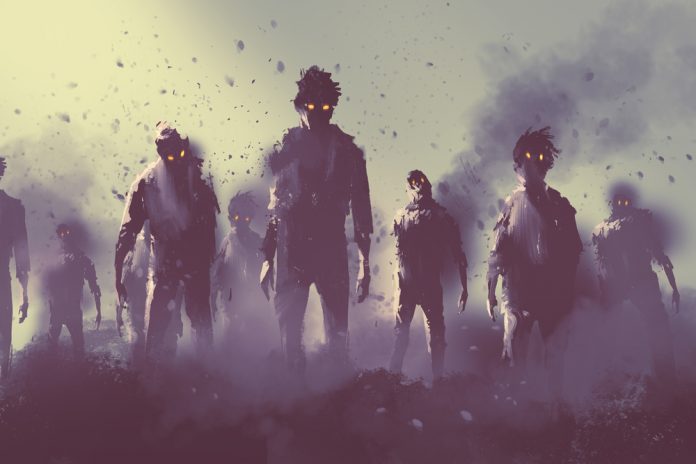 Many projects have tried to bridge the gap between blockchain technology and trading card games. Some firms have been a bit more successful at this than others. A new Kickstarter project named Zombie Battleground aims to be a winner.
Zombie Battleground Explained
The team claims Zombie Battleground will become a new digital trading card game which gives users full control over their cards. It will first be developed for mobile, with PC and Mac support to follow at a later date. Similar to most trading card games, users will be able to fight plenty of battles and collect numerous amounts of loot along the way.
How Does it Work?
Bridging the gap between trading card games and blockchain will be a very big challenge. By launching a digital TCG game, a lot of issues can be addressed, since there are seemingly no physical components involved at any given time. Even so, collectors and players can still maintain ownership of every card in their decks.
There will also be a dedicated marketplace to buy, trade, and sell cards associated with Zombie Battleground. This functionality will exist alongside built-in player-to-player trading and selling. Having both options at one's disposal will be a big step forward for the TCG industry as a whole.
More importantly, the team will be transparent about which cards are in circulation and how many cards of each type exist. This means there will not necessarily be unique cards, although some will be rare. Considering that players will also earn loot by simply playing the game, there is no real pay-to-win model, by the look of things.
What Comes Next?
Although Zombie Battleground is not yet live, the project is scheduled to enter the beta stage in a few weeks. The full release will come to market in late 2018, with Kickstarter-specific features to be implemented by May 2019. Similar to other games, there will be more content added in the future. That includes new heroes, new cards, and more opponents to beat to death.
Image(s): Shutterstock.com