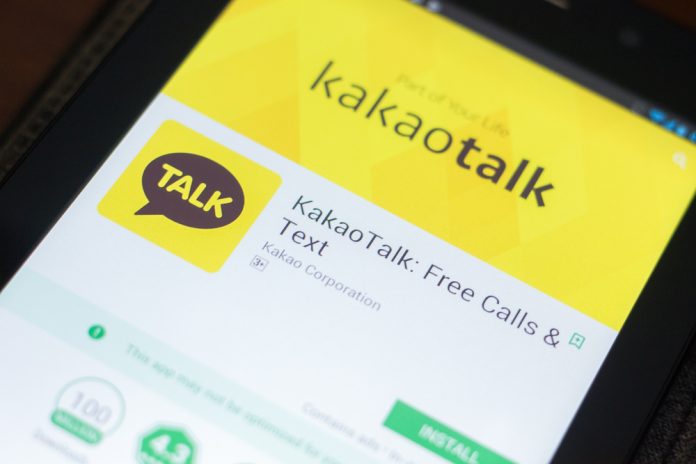 Line and Kakao, two of the largest messaging applications in Asia alongside WeChat, with more than 90 percent of the market share in Japan and South Korea respectively, are battling for dominance in the blockchain sector with unique partnerships and decentralized applications.
Last week, Line, a Japanese messaging app that has more than 200 million active monthly users, disclosed its finalized plans to launch a cryptocurrency exchange by the end of July, pursuing the path of running a digital asset trading platform for short-term profitability.
Taking a contrasting approach, Kakao announced that it is seeking to secure business alliances with blockchain startups and projects to create applications on the blockchain that are practical and easy to use.
Kakao Had Wanted to Run an ICO
Ground X Corp, the blockchain venture arm of Kakao established in Switzerland, initially planned to conduct an initial coin offering (ICO) outside of South Korea to circumvent the country's ban on domestic ICOs. In South Korea, investors are permitted to invest in foreign ICOs but are not allowed to participate in domestic token sales.
However, Choi Jong-ku, the chairman of the Financial Services Commission (FSC), South Korea's main financial watchdog, said that the government would not permit Kakao to run an ICO outside of South Korea and may consider it to be a fraudulent operation. At a press conference, FSC chairman Choi emphasized that the government was not in support of Kakao's ICO, stating:
"Even if there is no prohibition on cryptocurrency or digital asset trading, there is a possibility that it [Kakao's ICO] may be regarded as fraud or multi-level sales according to the issuance method. Since the risk is very high in terms of investor protection, the government has a negative stance on the ICO."
Chairman Choi responded negatively to Kakao's plan to run an ICO in Switzerland because the FSC believed it could set a precedent across the industry. If a multi-billion dollar company that has absolute dominance over the fintech, messaging, finance, online stock brokerage, and ride hailing industries in the country was permitted to circumvent local regulations and conduct an ICO, other medium to large-size companies would follow.
Instead, Choi said that both minor and major companies are encouraged to wait until the government releases its guideline on ICOs. Currently, the government of South Korea is planning to legalize ICOs with proper tax policies in place. A source within the FSC told The Korea Times:
"The financial authorities have been talking to the country's tax agency, justice ministry and other relevant government offices about a plan to allow ICOs in Korea when certain conditions are met."
Pivot to DApp
Last week, in an interview with Bloomberg, Kakao's Ground X Corp CEO Jason Han said that the subsidiary would focus on building decentralized applications (DApps) that are accessible to newcomers and beginner cryptocurrency users.
Han expressed his concerns regarding the lack of commercially successful products in the blockchain sector and vowed to introduce applications that could maximize the blockchain's potential.
"The biggest problem with blockchain right now is that there isn't a single service that an average person would use. Our services are going to be more practical. We're going to create a service that people can use without having to learn the language of crypto," said Han.
Still, Ground X Corp's CEO noted that Kakao was not late to the blockchain party and could evolve into a frontrunner in blockchain-related product and DApp development, adding:
"We aren't late here. We know we're not frontrunners of blockchain technology. But the industry is still developing."
Currently, the focus of Line, the rival company of Kakao, is set on its cryptocurrency exchange called BitBox. But, with its partnership with South Korea-based blockchain ICON, it has also begun to develop decentralized applications and blockchain solutions, competing against Kakao.
Image(s): Shutterstock.com