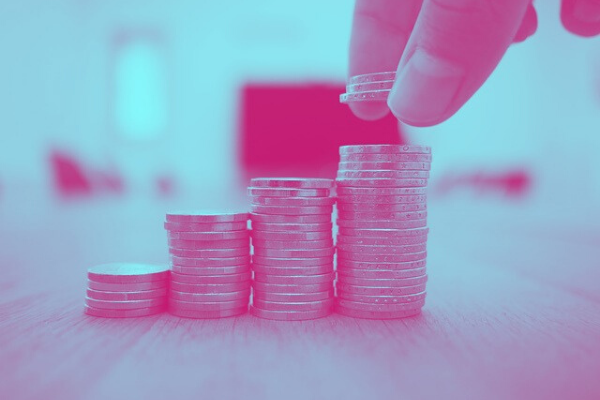 The global economy is facing an unprecedented meltdown. No part of the global economy has been left unscathed by the COVID-19 pandemic. While most financial markets have been facing weeks of a meltdown, some asset classes have grown due to the crisis. One of these asset classes is USD-backed stablecoins.
The Stablecoin Boom
USD-backed stablecoins are doing quite well. A good example is the Binance USD that launched in Q4 2019. Since the crisis began, its market cap has almost tripled, rising from $68 million to around $188 million from March 1 to March 27.
Another stablecoin that is doing well is the Circle's USDC, which saw its market cap grow from $440 million at the start of March to around $685 million by March 27. Paxos Standard (PAX) has also seen its value grow from $200 million to around $254 million from March 1 to March 27. Tether USDT has not seen much growth. However, it has maintained its market cap at around $4.6 billion since the start of January.
Why Stablecoins are Doing So Well
According to a recent report by Finance Magnates, this is a reflection of widespread movement out of volatile assets into more stable ones such as the USD. One expert said that the financial crisis caused by the virus has seen many investors move their investments into the USD to reduce risk. The trend has been reflected in the crypto world where many are moving into USD stablecoins as a risk-reduction measure.
There are many benefits to making this move. For one, it allows investors to watch the markets from the sidelines as they contemplate their next move. Stablecoins allow investors to hedge their risk and stablecoins provide the perfect tool to reduce the volatility of their investments in times of crisis. One expert noted that moving into stablecoins was less expensive than moving into the USD. Besides that, stablecoins offer more liquidity while offering all the benefits of crypto such as transparency and the possibility for cheap and speedy cross-border transactions. One expert noted that the current crisis is not the only time there has been a stablecoin boom. In general, during times of increased volatility, investors tend to move into stablecoins.
Stablecoin Interest 
Once the crisis is over, capital flows out of stablecoins. However, the recent movement of capital into stablecoins may hold even after the crisis is over. The reason for this is that there has been a growth in interest-bearing crypto accounts. This gives investors the ability to multitask. Not only can they earn stablecoin interest during market turmoil, they can also have that capital easily accessible for when sentiment changes..
Crypto-trading platforms offer a competitive advantage to banks as a place to store assets for interest bearing while ensuring access to high liquidity at all times. One expert predicts that the current crisis will have a lasting positive impact on the crypto sector. Crypto markets are demonstrating that digital assets are the future and mass adoption is inevitable. As discussed in previous reports, companies like Nexo Finance are the go-to for "interest bearing accounts." Unlike traditional banks, Nexo Finance gives users the ability to earn 8% annually on their high yield interest accounts.
Due to contamination risks, governments globally are contemplating cash bans. Besides that, banks are placing withdrawal limits to reduce the risk of bank runs. The unique qualities of stablecoins such as the ability to conduct huge transactions without the need for a banking institution could make these coins more attractive to the masses.
Image Source: Pixabay 
The information has been obtained from sources we believe to be reliable; however no guarantee is made or implied with respect to its accuracy, timeliness, or completeness. This material has been prepared for informational purposes only. This Sponsored Article was sourced from Visionary Financial . Visionary Financial and its affiliates do not provide investment, tax, legal or accounting advice.